Jan. 1, 2016 -
#drbobsbrain
It was discovered Christmas week, that our dear friend, Dr. Robert Bolding, had an aggressive brain tumor. His diagnosis is GBM, or Glioblastoma Multiforme. I am going to use this space as a photo journal for his family. I started taking these pictures Jan. 1, 2016, less than one week after Bob had his first two brain surgeries.
Bob wanted me to get really good pictures of his scar and his eye. Bob was at home, he said he had eaten brains for breakfast. He was feeling so much love that he said he wished everyone could experience having a brain tumor. Bob loves humor and is a teacher, even through his own pain, he continues to teach. The Bolding's are a spiritual family, as many times as I have asked what I could do for them, they asked for prayers, every time.
You can follow his journey here.
His family started a Caring Bridge for him where you can find more specific information at http://www.caringbridge.org/visit/robertbolding.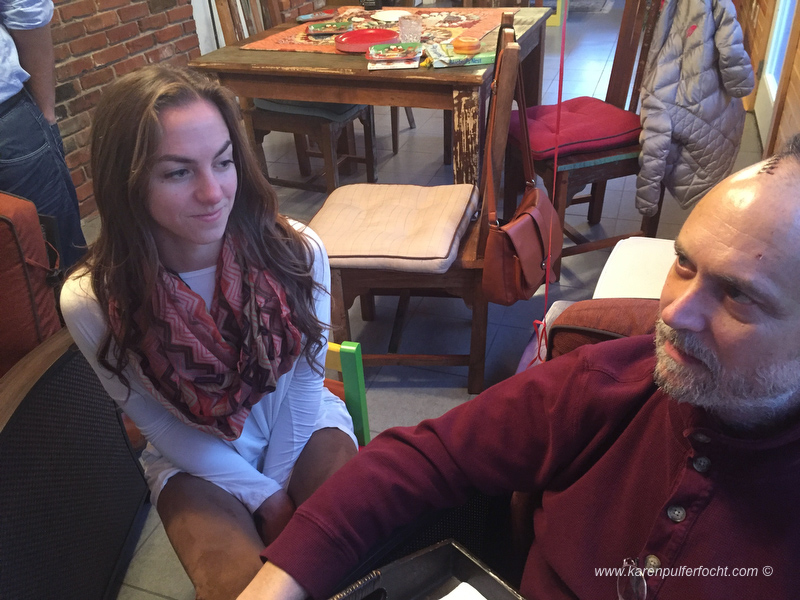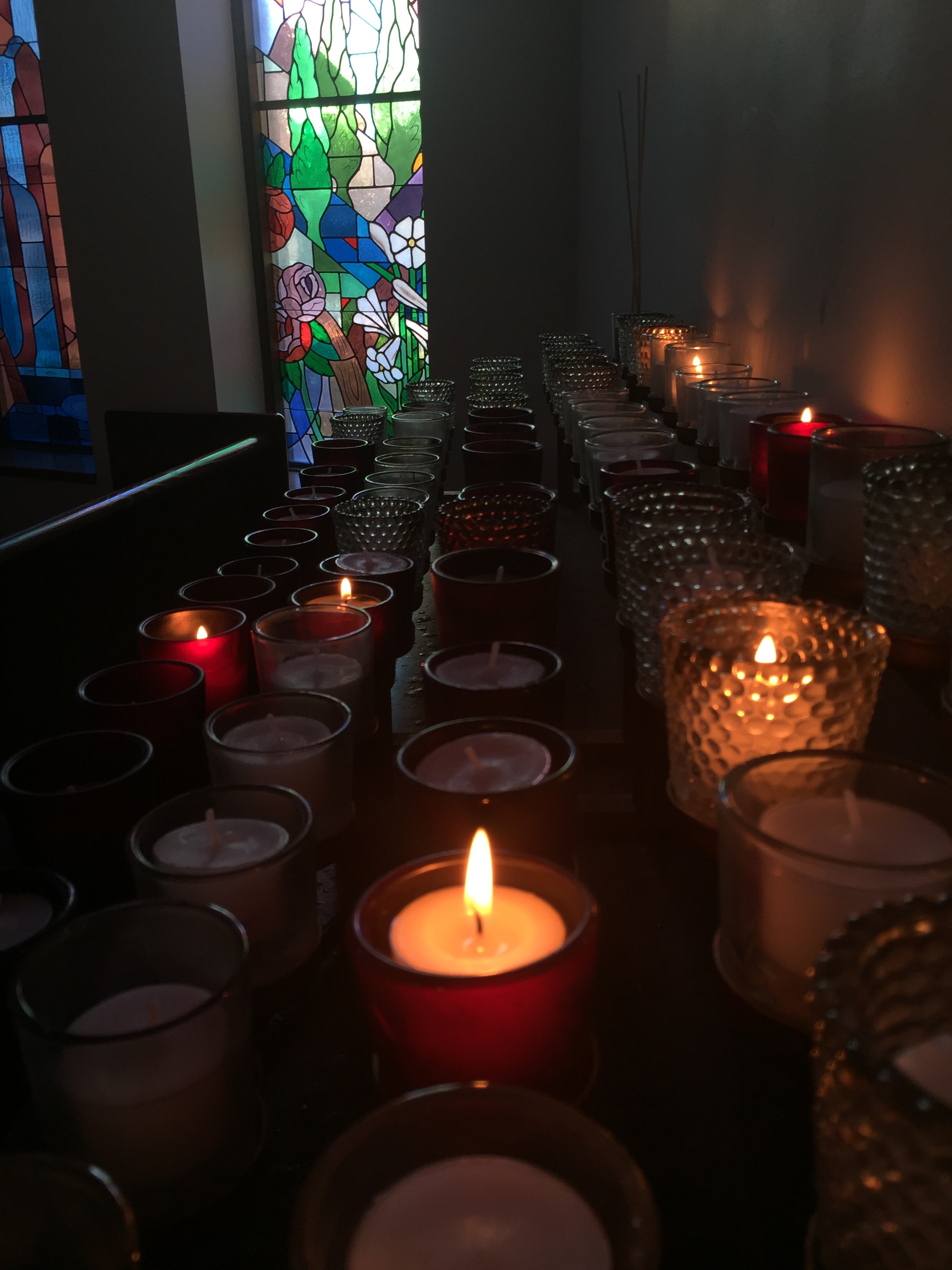 Jan. 3, 2016-
When I first saw Bob, the night before he had his first brain surgery, I asked him if he had any warning signs that something might be wrong? He had thought it was possible that he had perhaps had a stroke. He had numbness on his left side and his family said his behavior was odd. Bob was inclined to ignore the headaches he had been having, he figured maybe it was the weather.
Bob is not one to worry. As a matter of fact, if I were to define our relationship, he has spent the majority of the 25 years I have know him, telling me to stop worrying.
But there was one thing deep down that WAS bothering him, it was the fact that he was not able to sing and he didn't know why. That was the symptom he noticed that got his attention and that bothered him.
Bob is a musical guy. He sung to his children every night when they were little. He loves music. He didn't understand why, but recently he was not able to sing anymore and that concerned him. Doctors determined that Bob had an aggressive tumor, a GBM or Glioblastoma Multiforme, growing in the right side of his brain. The right hemisphere processes music.
Bob's symptoms got better after they gave him steroids and he had his first brain surgery Christmas week.
Since Bob had been home, he has been singing. Now that he can sing again, he bursts out in song often. He sings for the steady stream of longtime friends and neighbors come to see him everyday.
Jan. 7th 2016-
"Always remember there was nothing worth sharing
Like the love that let us share our name" Avett Brothers Lyric
Mark had to leave this week to go back to Charlotte, N.C. where he works and attends school, but he will be back to visit soon. Mark was in South America when he heard the news about his dad having a tumor, and he cut his holiday trip short to come home.
Bob has always been so proud of Mark. He has always been so proud of all of his children. Bob appreciates a good brain. His kids all value their education and are following in his footsteps, going to graduate school and beyond, just like their daddy.
While Bob's family waits to see how things are going to unfold, they are living and loving a little deeper. It is beautiful to see how this family, that he and Ingrid have created together, love and support each other in their time of need.
And then there is Mia, Bob's first grandchild. Bob told Mia what a good girl she has always been. She looked up to him like he hung the moon.
Mia spent a good bit of the afternoon sweeping the sidewalk in front of the house. We giggled, that was very German of her. Bob met Ingrid when he was stationed in Germany.
Sometimes one of the nicest things you can do for someone who is going through a difficult time is to quietly sweep for him or her.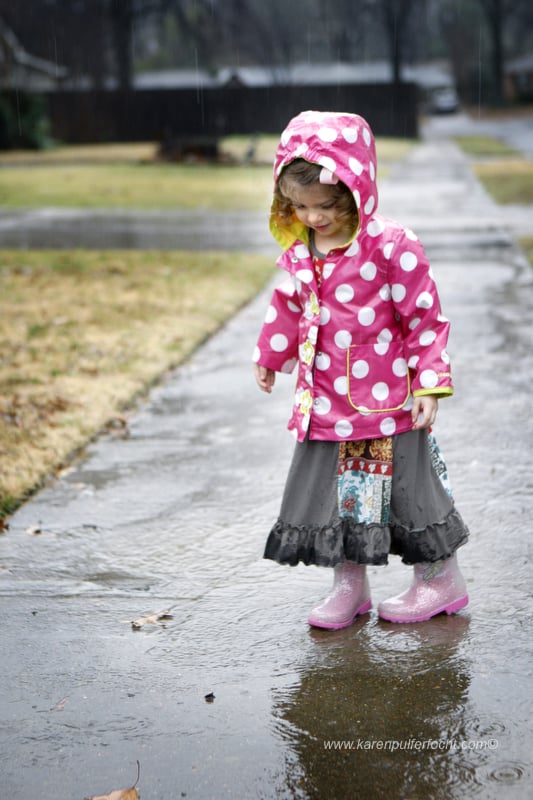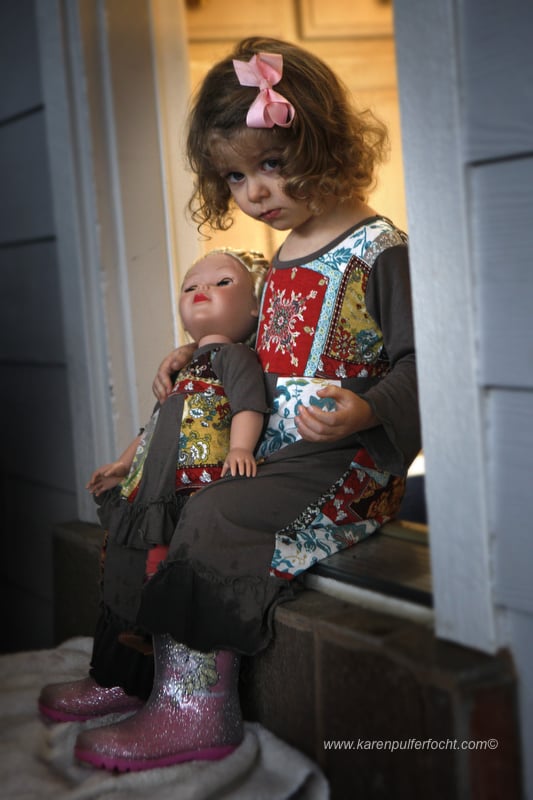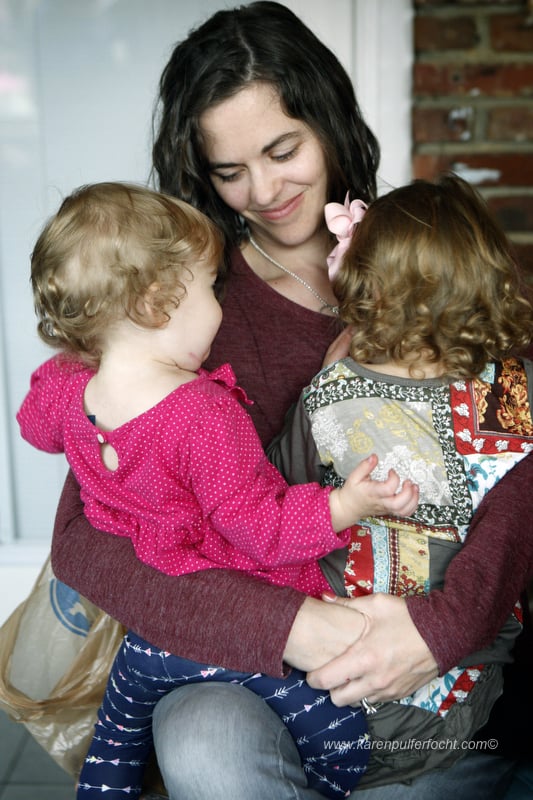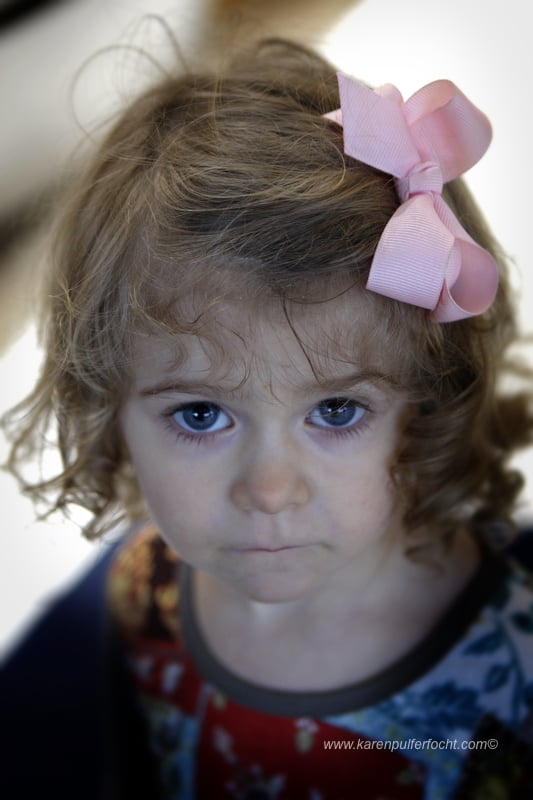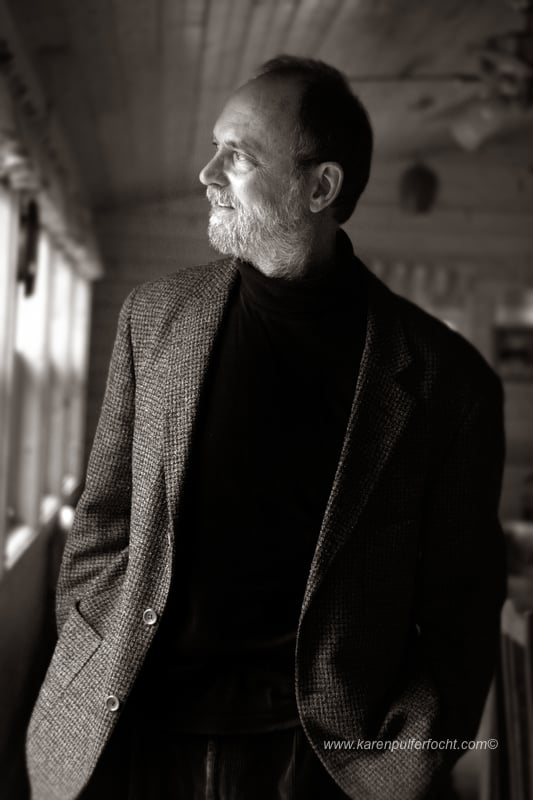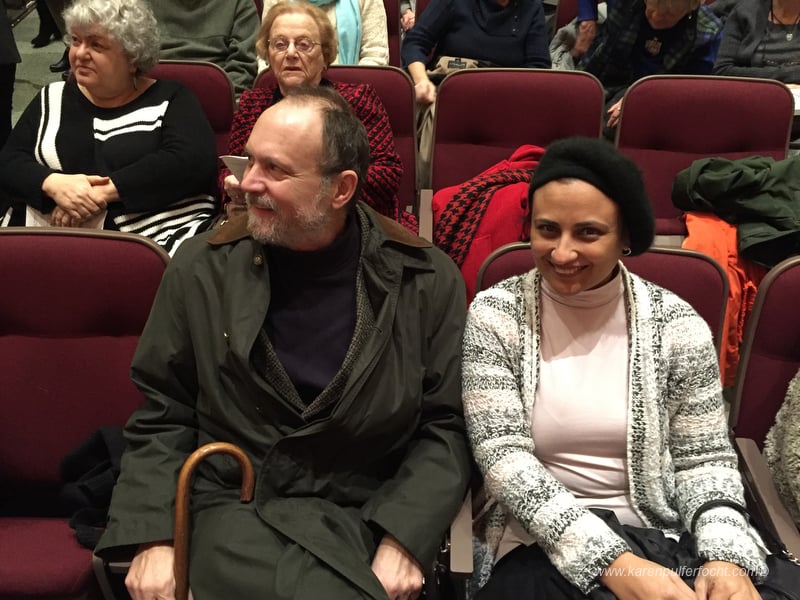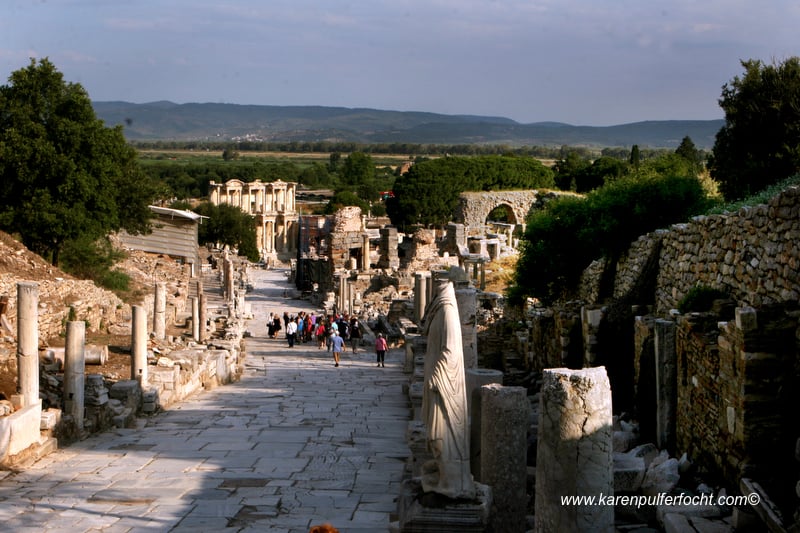 "Into each life some rain must fall." Henry Wadsworth Longfellow
NOTE: Buffy is looking for anyone who may want to fund and organize a race to raise money for the type of brain cancer her father has. She posted this "The type my dad has, has a very low survival rate of 1%. The other 99% of people diagnosed are measured by if they live up to 5years (only 5% with his diagnosis do), and a sickening number live between weeks and 2 years... It's devastating and lacks funding and promising research... Why isn't there a 5k for it here in Memphis? We are full of research facilities..."---------
January 9, 2016
Saturday we enjoyed a nice lunch together while it poured rain outside. Saturday is always our chore day at home, but taking time to have lunch with our friends has become more important than a clean house.
Bob was wearing some crazy shoes he got in Turkey. What kind of guy wears shoes like this? Our friend Bob does; the shoes are made out of carpet remnants. One of the most fun things about Bob is the way he dresses and changes his appearance. He may have a pony tail one time you see him, he may be bald the next. It is always amusing to see what Bob will look like when you see him. I think that is why he is enjoying showing off his beast of a scar. Right after he got out of the hospital, he said he thought it would be funny to walk through a park, just to see people's faces when he walked past.
Bob discussed the story behind the shoes he was wearing, which he bought in Turkey after his Rhino shoes got stolen. We talked about the amazing ancient ruins in Ephesus, Turkey. Ephesus, as in the book of Ephesians in the bible, was a religious center of early Christianity. We have always shared a love of travel and adventure and we have all been there. Bob talked about the book of Ephesians that Paul wrote, he mused about the church, "the people are gone but the church remains. "
Professor Robert Bolding loves geography. He has a PhD in education and a masters degree is in geography. He has a really good brain, full of knowledge and always ready to learn more at every turn.
Bob and Ingrid have both always viewed the world as their playground. They have traveled more than anyone else I know.
As a couple, Bob and Ingrid have always embraced and welcomed the international community in Memphis.
I haven't yet once heard Bob complain about his situation. He does not seem angry, he perhaps is a bit unsure about what is to come. He is seeking refuge in his faith and the love of his friends and family. Bob is open to learn from his 23-year-old friend, from South America, who Bob says is his "spiritual superior." Friday night Bob and his young friend Diego laid on the floor and prayed for an hour straight after Diego played Cello for Bob. Diego is a talented musician who often plays Cello for Bob at Bob's house.
Bob's handsome face is healing; he is still a bit unsteady and he needs to be careful as he makes his way around with his cane. He is always busy and always receiving his steady stream of visitors with gratitude.
"The best thing one can do when it's raining is to let it rain." Henry Wadsworth Longfellow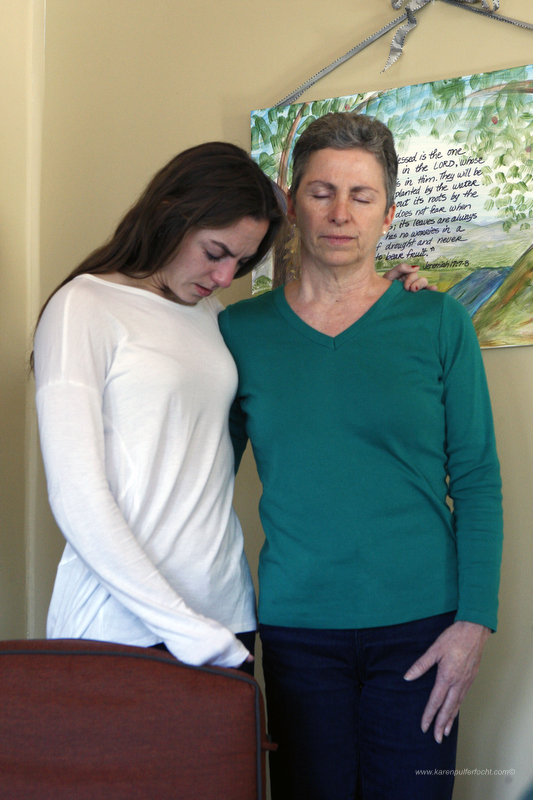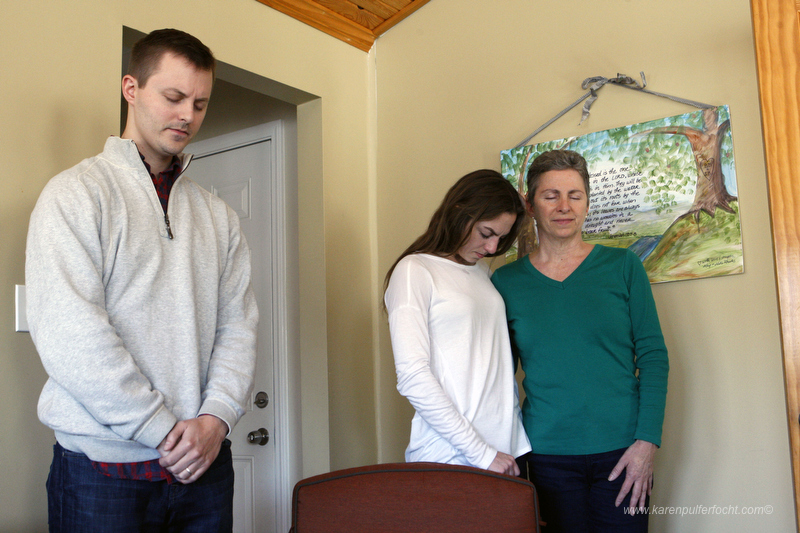 Jan. 18, 2016
The Anointed One ~
My spiritual reading today happened to be about anointing. That gave me goose bumps because I knew I was going to Bob's house today to photograph him being anointed.
The elders of Bob's church stopped by to see him, pray for him, lay hands on him and anoint him today. It was a very moving, intimate and powerful experience. They circled around him and prayed intensely for him. They read Psalms 23, each elder said a prayer, and we all joined in with the silent prayers of our hearts.
These days Bob is experiencing many heavenly consolations and is feeling very connected to God. With a very deep and peaceful look on his face Bob said, "One day with the Lord is better than a lifetime without him."
Bob was anointed in the back room of the home he grew up in and has lived in all of his life. His guest could not help but notice there was a real tree coming up in the center of the room. Perhaps Bob was attached to this tree as a child? When Bob added this room onto the house, he built the room around the tree in his backyard. So, there, in the middle of the room, stands a real tree with a thick trunk coming up through the floor and out through the roof. Dr. Bob's brain thinks a bit outside the box.
Visiting the Bolding house is a bit like being at the UN. You never know what country or continent the guest will be from on any given day. Last night he had guests from Liberia.
While surrounded by a roomful of friends, Bob said, "God continues to bless me and send me people who love me." He continues to be in a phenomenal state of grace and peace.
His scar is already fading; it has not even been a month since his diagnosis.
He is still filled with deep gratitude and humility and his spiritual path deepens by the day. "What more could I ask for" he reflected. " I have been blessed for 60 years with a wonderful family, friends and church."
Jan 23, 2016
Out With the Boys
Bob is a very social creature. He also has always claimed to be a simple man, who wants a simple life. I think most recently he has wanted nothing more for his life to go back to normal.
His doctor gave him permission to drink a beer, smoke a cigar and go hang out with his friends at the cigar shop.
Bob is a great conversationalist. He enjoys nothing more than a good cigar and a good conversation on a Saturday afternoon with some of his man friends.
So, this Saturday, he sat with his buddies and smoked and that made him happy. Sometimes it is the simple things.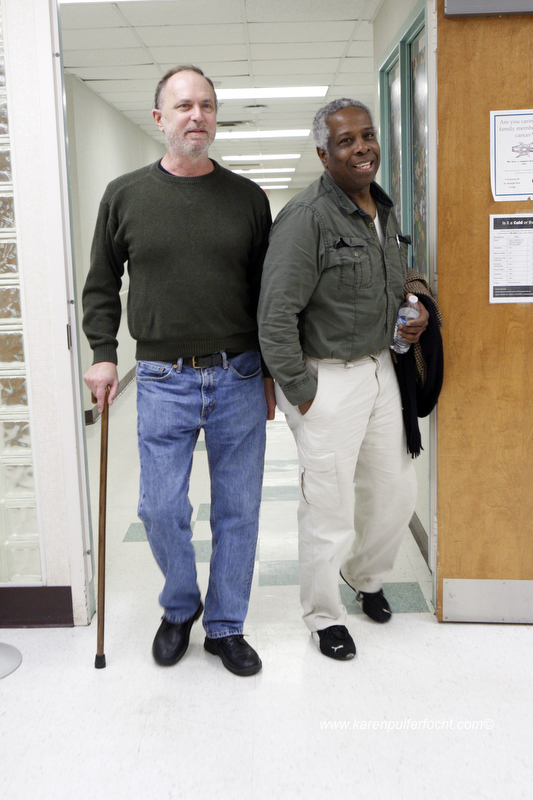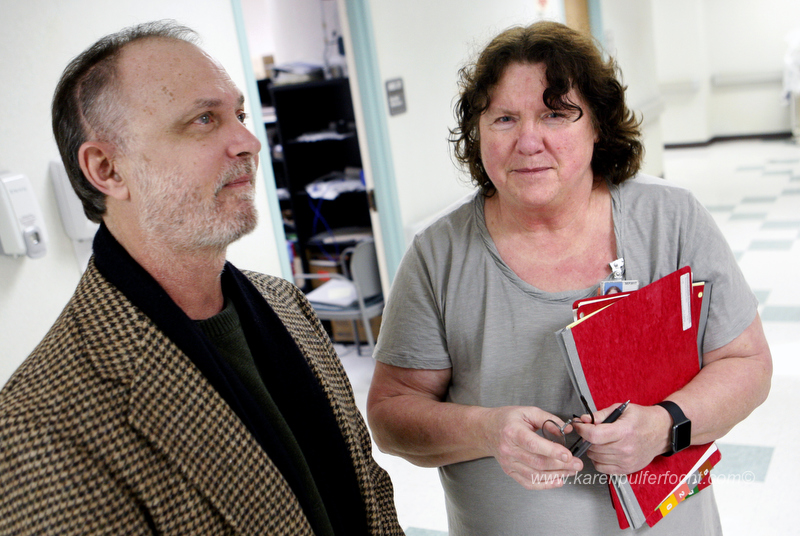 Feb. 3rd 2016-
Oh, I get by with a little help from my friends~
I went with Bob and Ingrid to the VA Hospital this week where Bob has requested he get his treatment. I thought it was unusual that he was not going to all the places everyone else usually goes in Memphis to get treatment and I asked him why he chose the VA. He said he has always really likes the VA, that he thinks it is a good hospital and the people are really nice.
His friend Greg Borge came with him to get his radiation treatments too. Greg flew in from the east coast to see Bob. They have been friends since Bob was stationed in Germany. Greg also has cancer and has been fighting his cancer for 19 years. The people that come forward and offer stories of hope are very comforting at this time for Bob and his family.
When the doctor came to see Bob they teased each other for a while. Bob told the doctor about Greg and his cancer and the doctor said you just have to take everything one day at a time. She pointed to Greg and said, "he did it one day at a time, and before you know it, you look back and there are a bunch of days behind you, and those days become months and then years." Then the doctor said, "Before long, there are a bunch of years behind you."
Bob was unable to get his radiation that day due to a minor problem at the hospital. His custom-fitted radiation mask will be waiting for him in the room where he gets his radiation when he comes back the next time.
Bob talked about how lucky he was to have so many good friends surrounding him at this time. To that, his friend Greg said "You see the goodness in us, but it's a reflection of you."
As he left the hospital, another veteran asked him if he had retired. Bob answered that the plans he had for himself and his future have changed. He walked out of the hospital and looked up at the sky and said, "I have a brain tumor" to the other veteran, who then said he was sorry to hear that. Bob, reflecting on how much has suddenly changed in his life replied, "I may have a brain tumor, but the sky is still blue and people are still nice."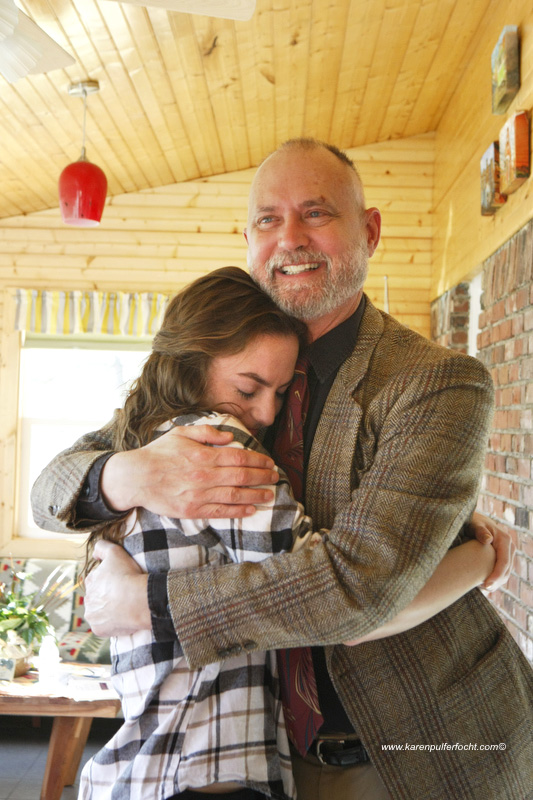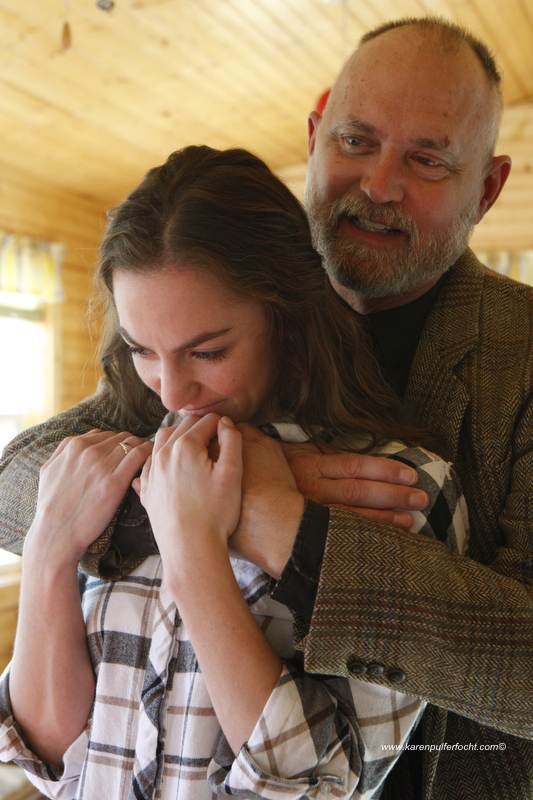 Feb 24th, 2016
I took Bob to his radiation at the VA on Friday so that Kathy and her mom could work on some wedding planning and just because I wanted to.
Kathy has moved her wedding up to May from December. She will be getting married at the Botanic Gardens.
Bob is starting to lose his hair. We enjoyed our time together and talked some about future planning and money. Bob is planning for the future by hoping for the best but planning for the worst. Thankfully, he does not seem to be worried about money. "The things I want, money can't buy," he said.
Bob never has been materialistic. We talked about how traveling the world has always been our mutual priorities. He said as a kid he always wanted to be Marco Polo or Christopher Columbus. I wanted to be Jane Goodall or a National Geographic photographer. We are both very curious and both have a love of adventure. We talked about being journalists. Bob used to write and shoot stories when he was in the military for Stars and Stripes.
Next week is the last week of his radiation. He says over and over how much he likes people at the VA and the staff and continues to say it is his hospital of choice because he likes the people so much. He wants me to do a story about how great the VA in Memphis is.
I guess when you are sick; having kind people care for you means a lot.
He had a gash over his eye from walking into a door. He is losing some the vision in his left eye. He bled badly and Ingrid was upset that the accident happened. Ingrid and Kathy and I talked about the possibility of finding a Seeing Eye dog to help him walk and see.
Bob loves control, structure and order. But he said is learning to expect less that perfect these days.
He enjoys meeting the other veterans at each visit, they talk about cancer, Bob said, "you know, one day at a time, we've made it this far. "
As we left he thanked me for bringing him and said, "It's good to have friends."
Ingrid found these old pictures of us. We've all been friends for a long time.
APRIL 14th, 2016-
BOB GETS AN OPTUNE CAP-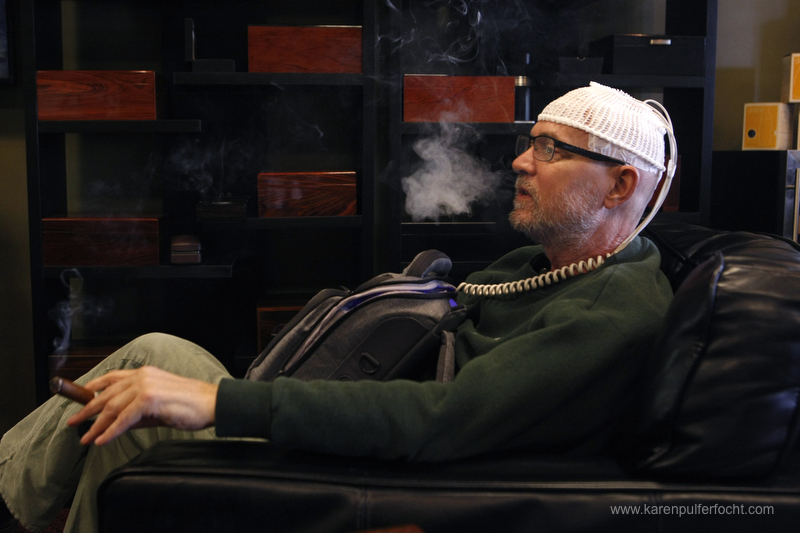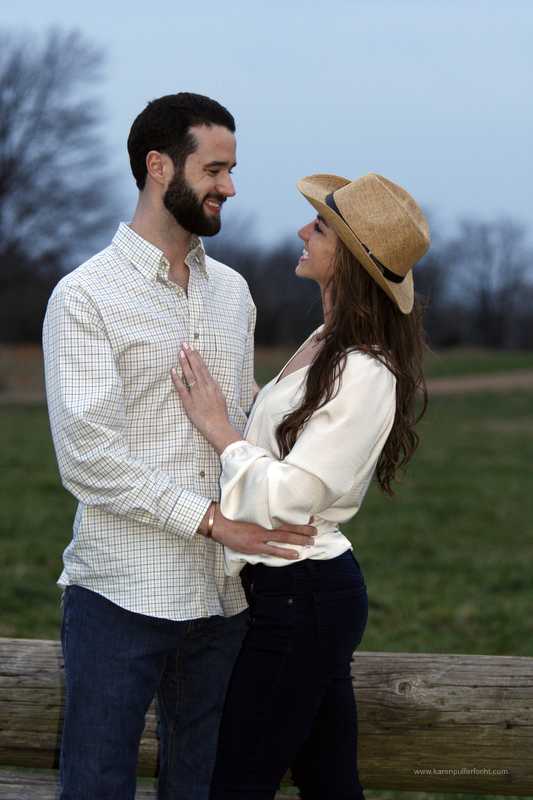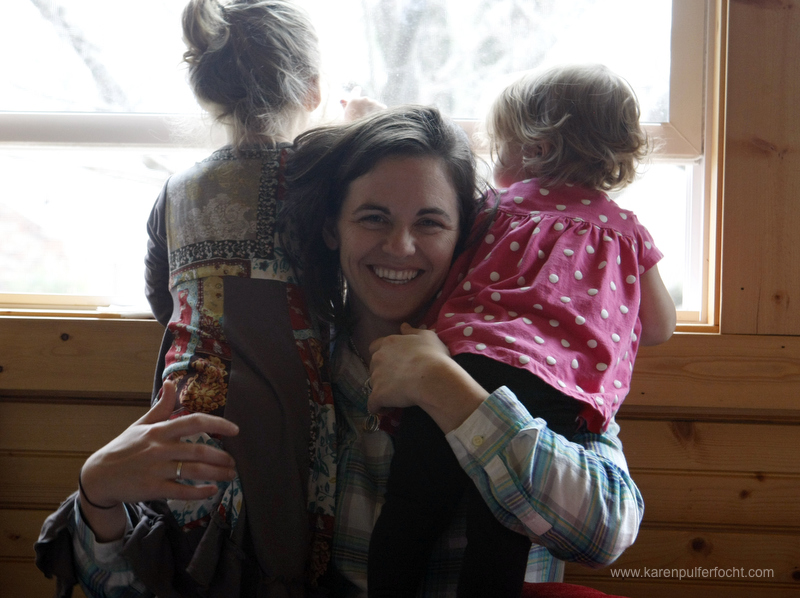 Bob has started fighting his glioblastoma, the deadliest form of brain tumor, with a relatively new therapy called an Optune cap. He was fitted for the cap this week.
For 20 or more hours a day, he wears an electrode cap and a backpack called Optune that delivers an intermediate-frequency alternating electric field to his brain. Novocure, the company that makes Optune, says the electric field stops tumor cells from dividing.
A new study published recently, shows that patients who used the device while also getting chemotherapy lived an average of 20 months, compared to 15 months for the patients who got chemo alone, some patients will live much longer than that.
Bob wanted to stop by the cigar shop and show his friends his new cap and enjoy a cigar after being fitted for it.
He struggles with boredom, he is not ready to be retired, he is limited in what he can do everyday. When possible, people come by or come visit or give him a lift somewhere now that Ingrid has returned to work. Bob says he used to read 300 pages a night, now he is lucky to be able to read a few.
Bob said he enjoys walking to the YMCA and working out whenever he can.
How would you live your life if you felt you may have limited time and had nothing to lose?
Bob is thinking that way as he thinks through future travel options, and ways to fill his time but most of all he thinks about walking his daughter Kathy down the aisle. Kathy will be married next month after she moved the date of her wedding up, to assure her father's ability to participate and see her get married.
So now Bob's days are mostly filled with doctor's visits and wedding planning, an occasional cigar and hopes of a friend stopping by to help him fill his time.
#Novocure#Optune #Optune cap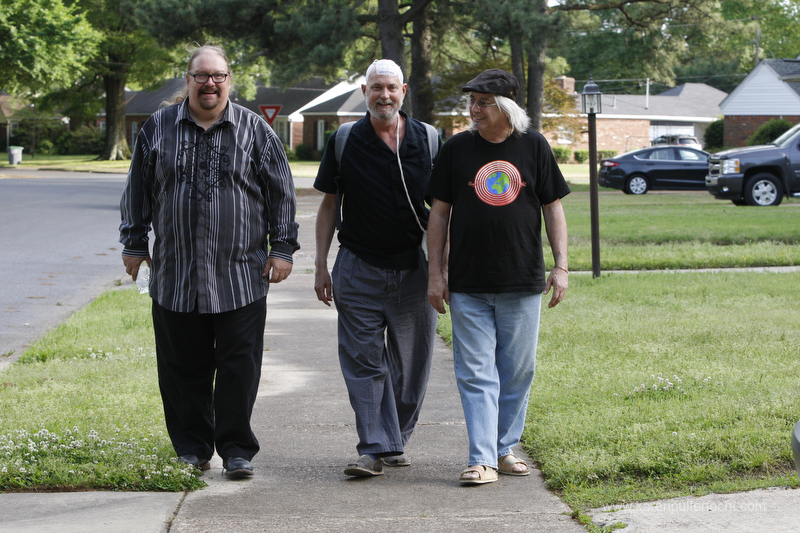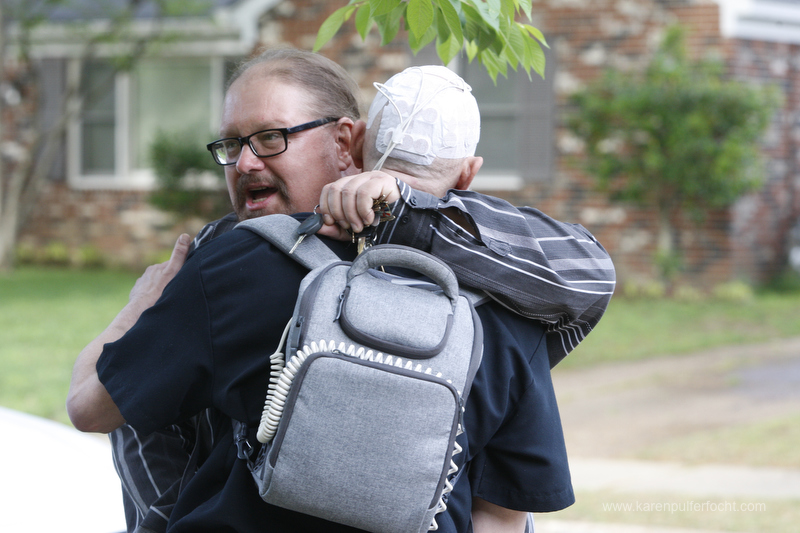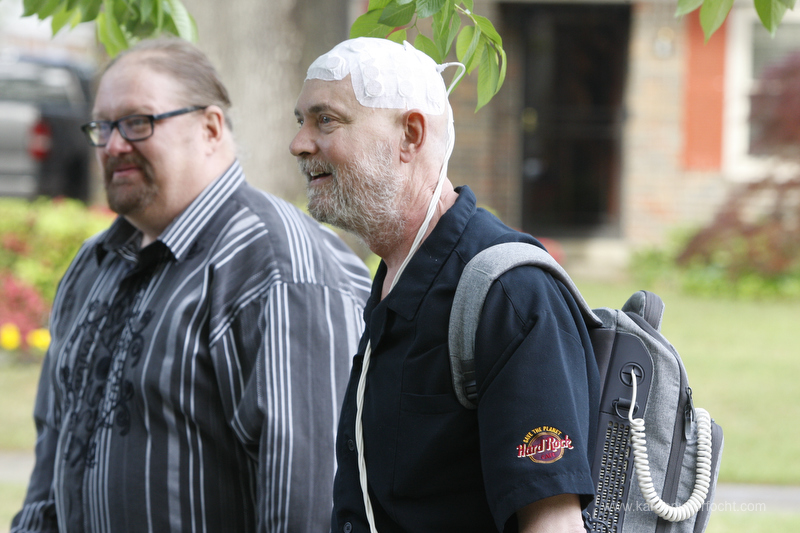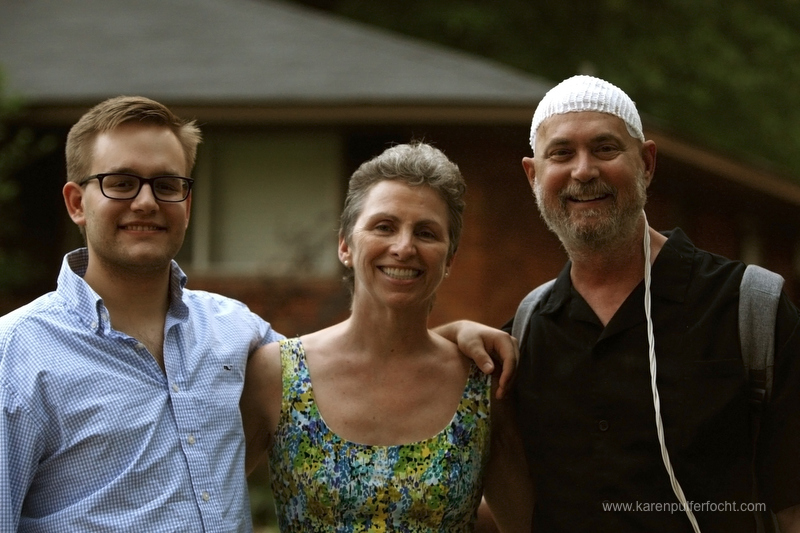 May 19, 2016
Kathy's Wedding is Fast Approaching.
Psalm 90:12- Teach us to number our days,
That we may present to You a heart of wisdom.
Kathy's wedding is in two days. Bob has been thinking about walking his baby girl down the aisle for months.
The night he went to the hospital in December, when he was going in for his surgery, he said he wanted to see Kathy get married. That day is here. He knows much more about his condition now.
The wedding is going to be a formal black tie affair, first at the church they all have grown up in and then on to the Botanic Gardens for the reception.
Bob loves classical music and I understand that there will be an orchestra playing during the service. To Bob, the service, not the party afterwards, is the most important thing. He wants it to be an extra special event.
The church his children have married in is an important place to Bob. It is a place that means something to him. It is his spiritual home. It was his mother's spiritual home. It is also his children's spiritual home.
The family and friends he grew up with are coming to town to see his baby girl get married, and to see him.
We stopped by a few weeks ago to thank him and Ingrid for all they had done for my son Louis. Lou had been given an Outstanding Senior award in the Emerging Leaders program at University of Memphis.
Two of Bob's childhood friends were visiting. Elmo, Mark and Bob used to run and ride bikes in this very neighborhood. They visited for a while and as they walked down the street, in my minds eye, I could almost picture them walking down the street together as children.
It was a nice time to reflect on all Ingrid and Bob have done for my family and my children and how much they have enriched our lives. Bob encouraged Lou to go to China with the Conscious Institute at the U of M. Lou actually went twice. Bob and Ingrid also recommended Lou for the Emerging Leaders Program, which turned Lou into a leader while helping to pay for his education.
The Boldings love of all things international has rubbed off on Lou. He is an International Studies/ German double major with a minor in Political-Science. He started an internship this week with Sen. Bob Corker. Bob Corker to his second term in the U.S. Senate, where he serves as chairman of the Foreign Relations Committee.
You never know how your life, your kindness, your friendships and relationships will impact others.
I know that Bob is proud of my son and that Bob and Ingrid are like and uncle and aunt to him. So we had to stop by and show them his EL award.
We will be glad to be with them on this day and to watch him give away sweet Katherine. We have known Katherine since she was a toddler and we love her as our own.
The family has changed their public blog to- www.drbobsbrain.blogspot.com
Kathy's Wedding Day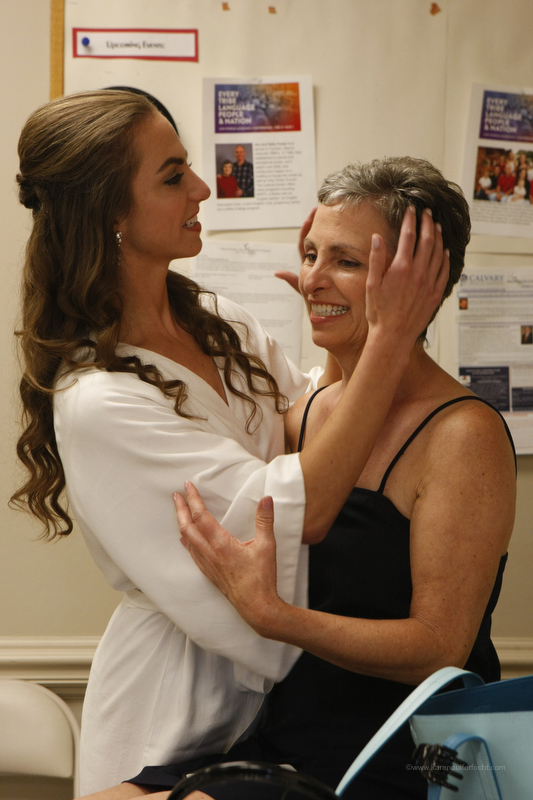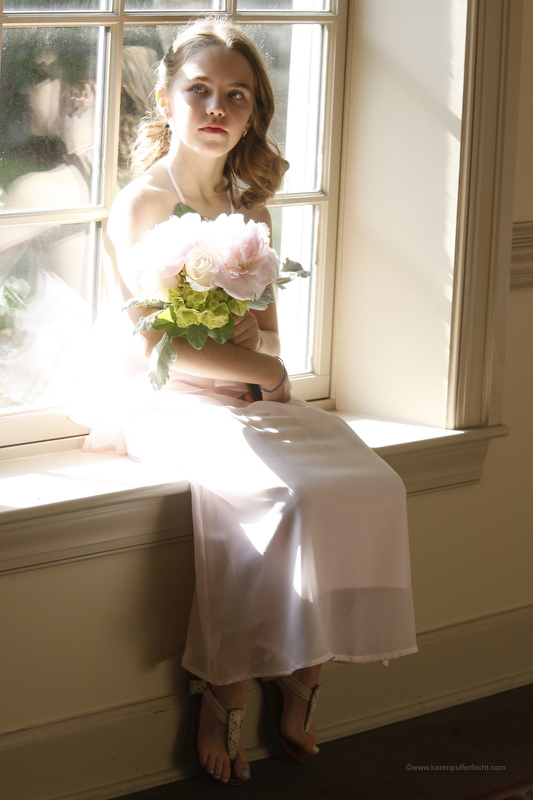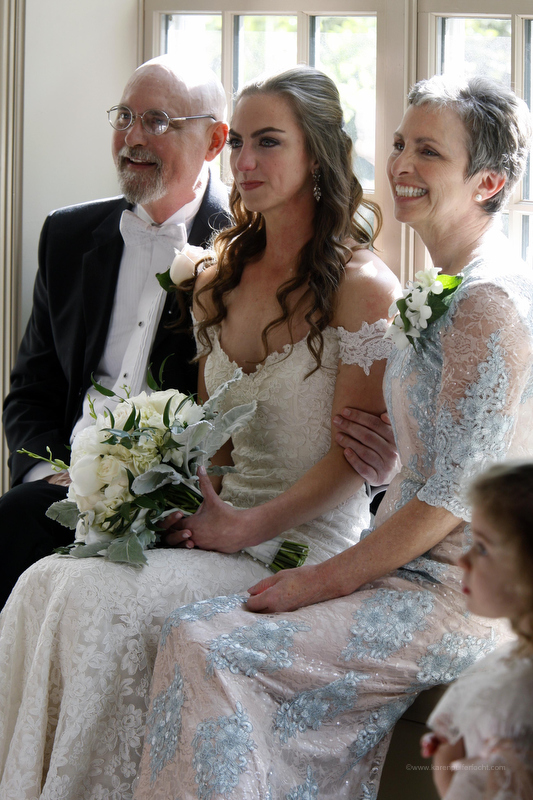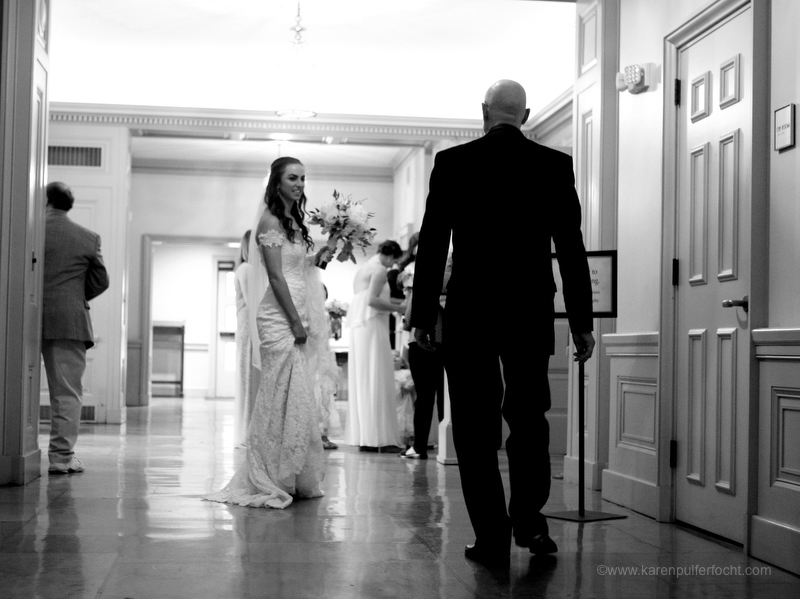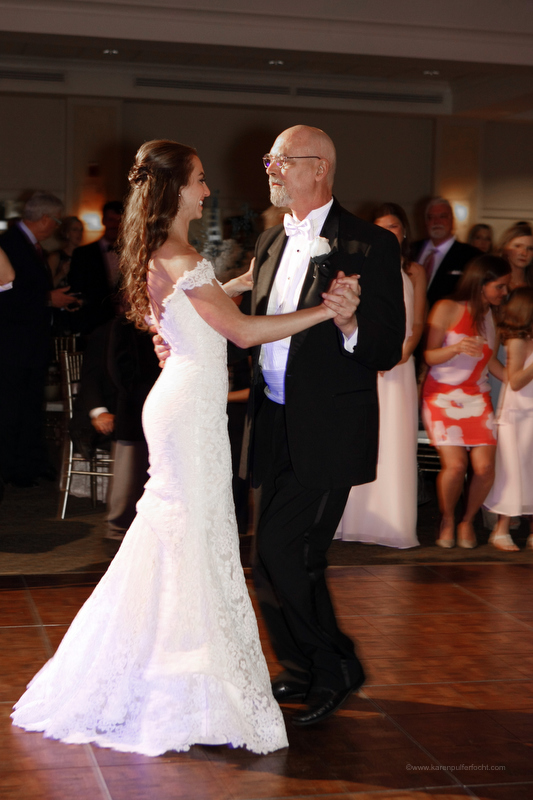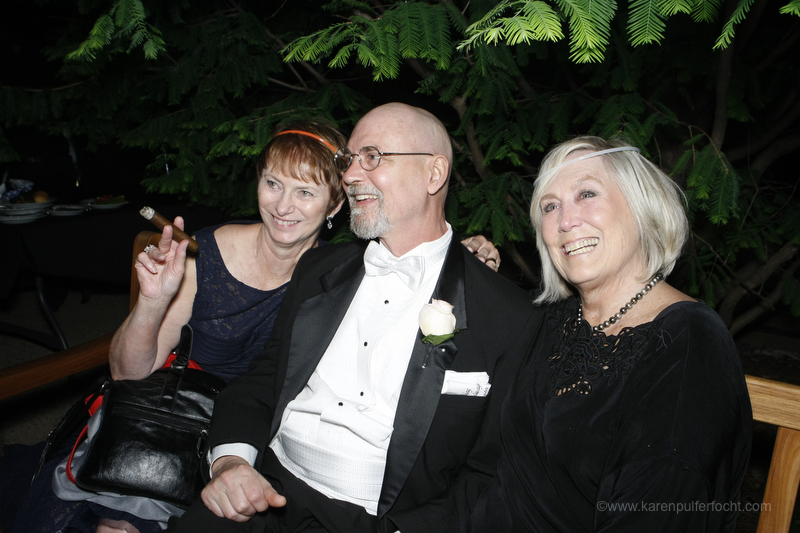 May 22nd 2016
Bob's daughter Kathy got married yesterday.
There were many concerns early in the day about Bob; he had a large seizure on Friday. With all the excitement they forgot to give him his medicine. Ingrid wanted him to rest, which is hard when you have people from everywhere coming to town to celebrate with you.
Everyone always wants a wedding today to be perfect. I encouraged Ingrid not to worry about that this time. That everyone was there to love them unconditionally and to witness Kathy's special day.
Kathy bought all of her friend's soft cotton matching pajamas. The girls ate cookies, chips and fruit and did what girlfriends do as they waiting nervously at the church for the big hour to arrive. Kathy had a special hanky made for Bob with special note that professed her love for her daddy.
Kathy looked stunning, the girls all got dressed together. The boys arrive and stayed in another room, as is tradition. The orchestra arrived; the opera singer arrived. Bob arrived with his army buddy Greg. The two of them sat in the church quietly listening to the orchestra. Bob seems to never get enough of the classic music. This was a special orchestra, his friend Diego was playing cello with his sister.
The wedding was black tie. Guest arrived and filled up the church, Bob was quietly moved in the cry room where he could listen to the music and stay quiet. Ingrid was concerned about him having another seizure and having to call an ambulance.
Everyone waited in anticipation to see Bob walk Kathy down the aisle. There was not a dry eye in the house. Even tiny Mia, 8, was choked up as she and her mother Buffy eyes filled up with tears as Bob walked Kathy to the front of the church. The minister asked who will give away Kathy today and Bob quietly said, her mother and I. He kissed her cheek, legs shaking, Bob turned around and walked down the steps. Martin took hold of Kathy; Ingrid took hold of Bob.
The ceremony was perfect. The crowd headed to the Botanic Gardens where there was a German beer garden, a buffet and an R&B band picked out by Mark. Mark knows his music and the band was fabulous. Bob made it through a beautiful dance with Kathy as we all watched with lumps in our throat and tears in our eyes. As I watched them dance, I remembered how much I have always admired Bob's ability to dance. He and Ingrid took lessons together many years ago.
After their dance, Bob headed out to the patio to smoke cigars with his guests. It was a great night!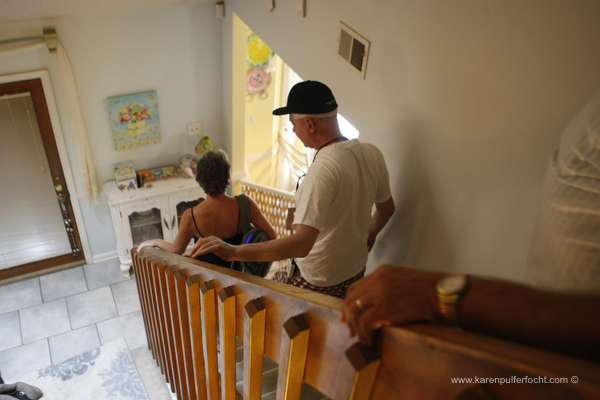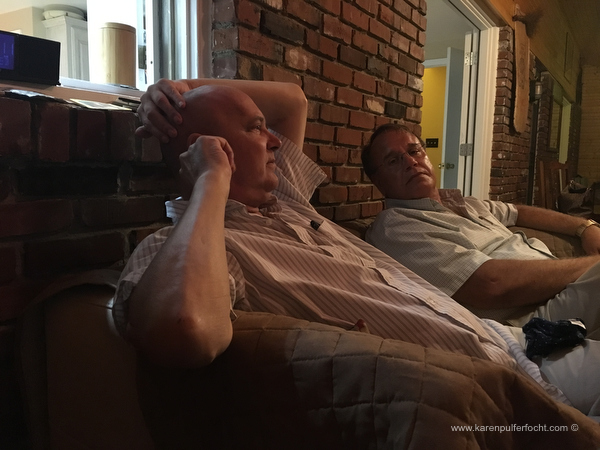 8-14-16
"To one who has faith, no explanation is necessary. To one without faith, no explanation is possible." Thomas Aquinas
It's been a while since I have written; it has been a busy summer.
Bob had been dutifully wearing his Optune Cap and it actually may be helping. Since Ingrid was not teaching over the summer she was able to care for Bob. Some days are harder than others. She is doing a great job at staying in the moment.
We got to spend the 4th of July with them, Bob wanted us to cook brats and he and John smoke cigars and watched movies and were just being regular guys for a while. Bob has always treasured his time with his male friends. It was a very nice quiet day. It was one of the first days we had, one on one, quiet time with Ingrid and Bob in a good long while. We all enjoyed it.
Bob gets tired easily however so they headed home when he started to peter out. Ingrid took his hand and helped him get out of the chair. Even just heading down our stairs can be tricky now for Bob. He has to watch every step and is having problems seeing and with his balance.
While his children and grandchildren have been out of school, the family has been traveling a bit.
Bob's son Mark and his wife Wendy have moved back to town, they have been flying in frequently since Bob's diagnosis. I think everyone is glad to have them home.
I know Bob was disappointed that he could not go to England this summer as he had originally planned. He was going to give a talk about secondary school in Western culture.
The family was able to go to the beach and then also visit Mackinac Island again too. Unfortunately, while in Michigan, Bob fell and the Optune Cap cut his head. He can't see well out of his left side and the threat of falling continues to be a problem.
When he went to the ER to get stitches they got some good news from the doctor back here in Memphis. Buffy wrote in her blog: "While at the ER I got information from Dr. Weir regarding dad's MRI from the Friday before we left. The scans showed a reduction in enhancement and that the midline shift is gone! Praise God on high!! This means that the swelling has reduced greatly but also that the tumor size has gone down. "
We stopped by the other night and Miriam was back again from Egypt and showing her love for Bob by cooking him healthy food. She has a cookbook, that has recipes for cancer patients and each visit she makes them several recipes from the book. The dishes are always full of bright colors, lots of veggies and exotic flavors and smells.
Bob has many people loving him in many different ways.
One of his sisters is usually always there too when we come. They take turns visiting and helping.
His calendar is still full of appointments each week.
Buffy stopped by when we were there and she read a chapter to all of us from Matthew Kelly's latest book, Rediscover Jesus. Bob likes this book and especially the chapter about Spontaneous Prayer. It is still difficult for him to read himself, which is a big loss for him.
I find it interesting that Bob loves this book because I went on a retreat to Portugal with Matthew Kelly about 15 years ago. Someone else gave Bob the book and he really likes it. Kelly talks about remaining close to God, while praying to him in simple ways all day long.
"Learn to call out to God in the moments of your day, casually, in a very human way" Kelly writes. "Our best days are those when we stay connected with God throughout the day."
The family blog is now at :
http://drbobsbrain.blogspot.com/
For further reading on author Matthew Kelly: http://www.matthewkelly.com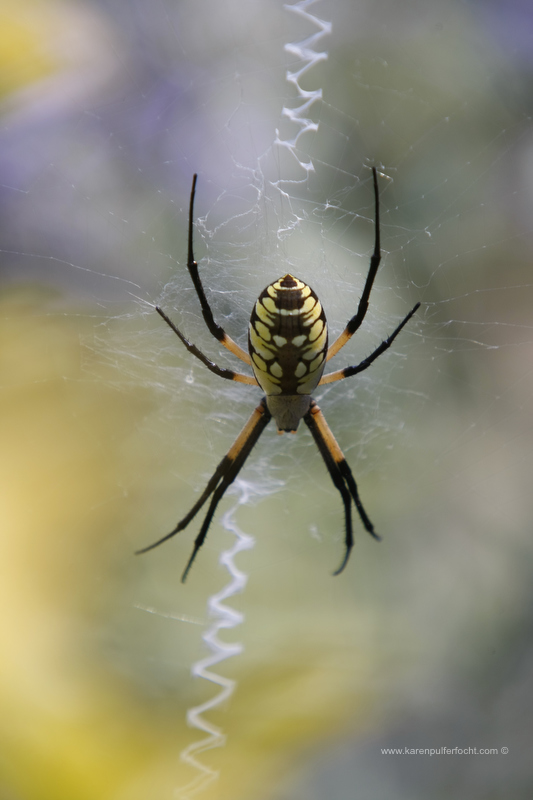 Birthdays, Butterflies and Babies-
9-19-2016
Today is Bob's 61st birthday.
He is too tired from his Chemo treatments for a celebration or guests; he will most likely spend much of the day sleeping. We were hoping to wish him Happy Birthday.
Bob has been tired a lot lately. A couple of weeks ago we had planned to take Bob downtown to hear some music. Because he has been falling so much we planned to push him in a wheel chair that the family has gotten him. Ingrid thought it would be good to get Bob out of the house.
We brought over lunch and ate before going to the festival, but as the day progressed Ingrid felt like Bob needed to rest and that going to the festival might be too much for him, even in a wheelchair. So we decided to come back later and go see a movie instead.
Bob's mood is changing. It is partially because of medicine, it could also be the disease. He has been more depressed and his family reports more irritable, which is very hard for those who have been caring for him, especially Ingrid.
We decided to see a comedy. Ingrid was the one who laughed the loudest. I remember when I first met Ingrid, Bob would explain how she did not understand humor. It was because she was German and somewhat new to America. I thought that was interesting at the time. Ingrid understands American humor now. She laughed out loud several times and I was glad to hear it. In his book Anatomy of an Illness, Norman Cousins wrote about how watching comedies helped him heal from his illness.
Sardines are one of Bob's favorite things these days. He is trying to eat as much protein as he can. Bob has not had a very good appetite, however, at the movies he did do a pretty good job of knocking back a box of chocolate malted milk balls. He bought us all lots of chocolate to eat and we obliged. Ingrid loves chocolate. We had a nice evening out, with no falls.
Bob is very bored; Ingrid has gone back to work this fall. Bob can't read the way he used to. It also occurred to me, that the Bolding's seldom watch TV. I was thinking, I couldn't ever remember being at their house and seeing them sitting in front of the TV or them even having the TV on in the background. That is probably why they are all so smart! They all have very good brains.
Bob still loves his bible study and a woman who speaks German comes and visits him sometimes during the day and reads him the bible in German. He really enjoys that.
It is fall and Ingrid's flowers are all in bloom. Flowers, like comedies, make people feel better. I have a wonderful sacred space and garden of my own. It never looked better than when I was caring for my mother, when she had Alzheimer's. I found that surrounding myself with beauty was very helpful to get through some of that sadness. I think Ingrid also finds peace in her garden, I have never seen her yard looking as pretty.
People used to ask me if I grew veggies. I never did enjoy growing food for my stomach. But I would tell people that I was growing food for my soul and I meant it. The hope and beauty that flowers and butterflies offer is great food for the soul.
Butterflies are everywhere now. The grandchildren play in his yard, among the flowers, butterflies and even a pet Golden Orb Spider in the garden that Mia has adopted as a pet.
Butterflies are special creatures and they often have special meaning to people who see with spiritual eyes. Butterflies are a wonderful symbol to represents the transformation of the spirit or soul.
When my mother was in hospice, I had put pictures of butterflies on the ceiling for her to look at. When the hospice Chaplin saw that, she talked to me about how powerful the symbolism of the butterfly was. She said it is often talked about being the symbol of resurrection and how it represents a letting go of our earthly ties and being born anew.
I had what I believe to be a few spiritual experiences, with butterflies, after my mother passed away. One may call it a sign or a spiritual consolation; to me it was very real and comforting. I have never looked at butterflies the same way since.
Mark and Wendy have given Bob something to look forward to. Since moving back to Memphis, they have announced they are having a baby boy. The Bolding kids have hope that their dad will be able to see his first grandson, who will also be his namesake: Robert Andrews Bolding, they will call him Bobby.
I hoped Bob would have a good day on his birthday. Buffy reports that he is afraid if he closes his eyes for too long he may not wake up.
Buffy has updated the family blog at http://drbobsbrain.blogspot.com/2016/09/the-little-things.html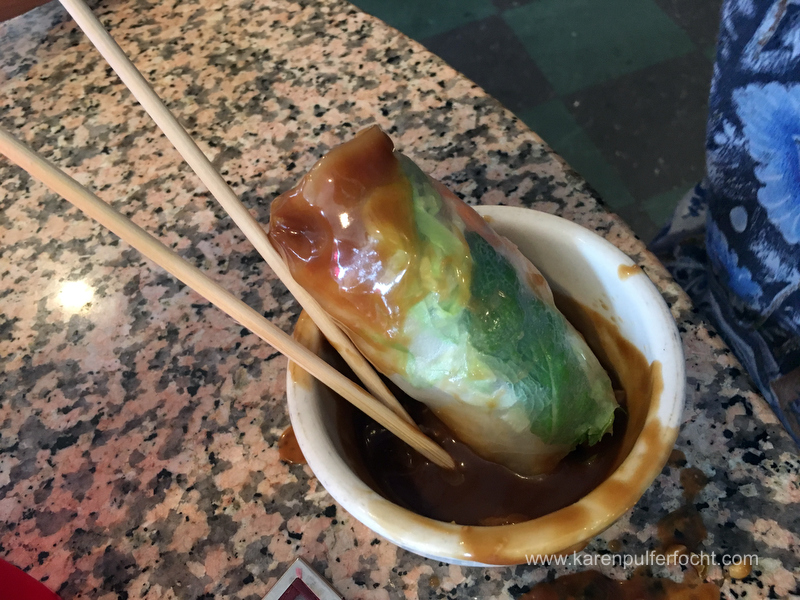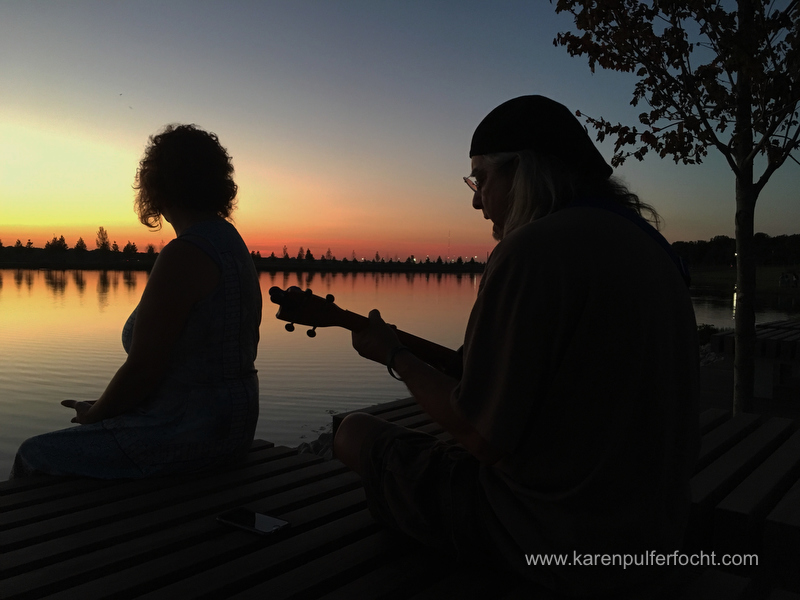 Oct. 18th 2016
SLEEPY DAYS AND SLEEPY NIGHTS-
Past the seeker as he prayed came the crippled and the beggar and the beaten. And seeing them...he cried, "Great God, how is it that a loving creator can see such things and yet do nothing about them?"...God said, "I did do something. I made you."

Sufi Teaching
So tonight Bob lies in a hospital bed at the VA Hospital here in Memphis after 23 hours in the ER with Ingrid. A bed finally opened up and he was able to move upstairs.
Bob has been sleeping a lot lately. He was battling pneumonia, which was making him exhausted. Now he has been diagnosed with diabetes, a side effect of the steroids he has been taking to keep his brain swelling down.
He is clearly struggling.
Ingrid is getting ready to take another leave from work; friends and family have been helping care for Bob while she is at work. I know she and everyone is thankful for any help they get.
Bob told me tonight that the boredom of the long days with nothing to do is hard to take. "There is nothing worse than having nothing to do all day" he said.
He does not really like to watch TV but he said he is learning. "I hate TV but I am trying to learn to watch it" Bob said from his hospital bed. He wants my husband John to come watch "Hogan's Heroes" with him. He wants to laugh.
His longtime friend Mark Bagley who recently retired from his job at another VA hospital in VIrginia has come back twice recently to spend time with Bob and also help and advocate for Bob where he can.
Life is changing.
Ingrid noticed Bob is getting depressed and she likes for him to get out of the house. A few weeks ago Mark Bagley came to visit and Bob's sister Tommye was here. I caught up with them all while Bob was getting his MRI. The MRI showed that Bob's tumor growth was stable, but Bob is clearly still getting worse. He is no longer wearing the Optune cap. His handsome face is now expressionless and swollen; his eyes are a bit more distant. He doesn't smile anymore. He personality is somewhat flat.
Bob is in the wheelchair more and more now. His sister Paula was here and what was supposed to be a nice outing to the park a few weeks ago became a difficult situation almost too much for everyone to handle. Bob is now incontinent.
Bob is craving sweets, which his sister Tommye says is typical for one with a brain tumor. Buffy and Ingrid are fighting his desires to eat sugar; they believe it feeds the cancer.
When we left the VA, a few weeks ago after his MRI, we went and had some Pho soup. Bob likes Pho Saigon on Poplar. Bob made an attempt to have a good time and eat the soup, in spite of the sores in his mouth. He ate the spring rolls with chopsticks, as of course, Bob would. His bruised arms and hands fumbled with the chopsticks while the spring roll just kept dropping out of the chopsticks. Mark and I played a little Ukulele to try and cheer Bob up, he was too tired and he left the table and went to the car to rest while we all finished our soup.
Bob slept for days after that. Mark drove back home to Virginia and then again back to Memphis this week.
This time, he rolled in just in time for the Oktoberfest Saturday night. Ingrid put on her Dirndl and Mark wore his Lederhosen; Bob came too. The Germania Club has always been an important part of their lives. Ingrid and Bob have really been at the heart of keeping it alive as long as I have lived in Memphis. For many years Ingrid would lead the grand march while German music was playing. This year Bob was not able to dance in the grand march, no longer having the strength or balance, he was bound to his wheelchair. However Mark Bagley pushed him in his wheel chair during the march. It was a festive night for many of the people there, including my son Louis and his college friends. But afterwards Bob went home and went to sleep and continued to sleep through the weekend.
Mark and I wanted to bring Bob out for the sunset at Shelby Farms on Sunday evening and play a little Ukulele for him, but Bob could not wake up. We caught the sunset and played a bit anyway, without Bob. A beautiful sunset is good for the soul.
Mark and Ingrid finally determined that it was not brain swelling that was keeping Bob asleep but high blood sugar.
I got a text from Ingrid Monday evening that they were on the way to the hospital in an ambulance. All three children came to the hospital Tuesday morning.
When I stopped in Tuesday night Bob was dozing. Ingrid was out for a walk. Bob didn't remember much about the long wait in the ER. He was not able to tell the doctor his date of birth, but he was able to tell him when he was diagnosed with his brain tumor.
"She is the most beautiful girl I have ever seen," Bob randomly mused about Ingrid while Ingrid was still on her walk.
Mark was there and he expressed concern to the doctor that Bob's dinner had cake on the plate—in light of the fact that Bob has a blood sugar problem.
Let him eat what ever he wants, the doctor said.
I checked in with Ingrid this morning (Wed) asking how she is holding up, she said " I am with the love of my life, I feel good."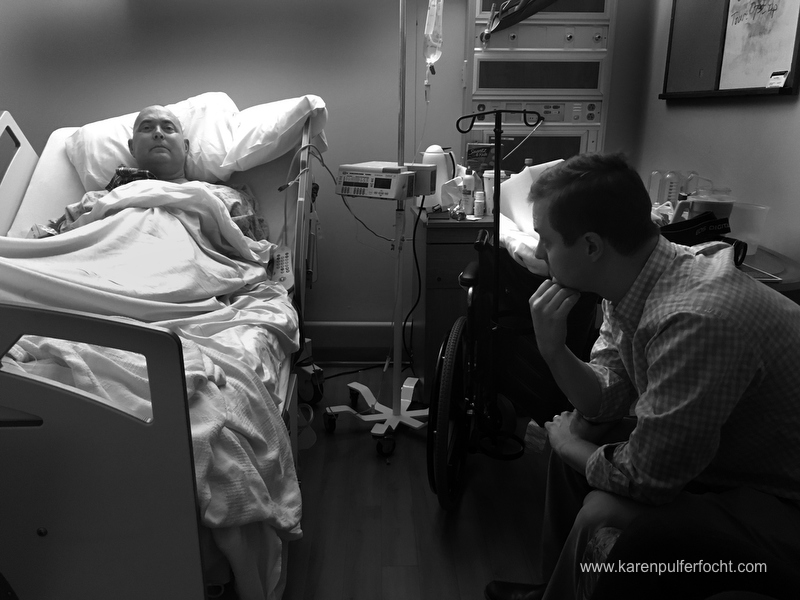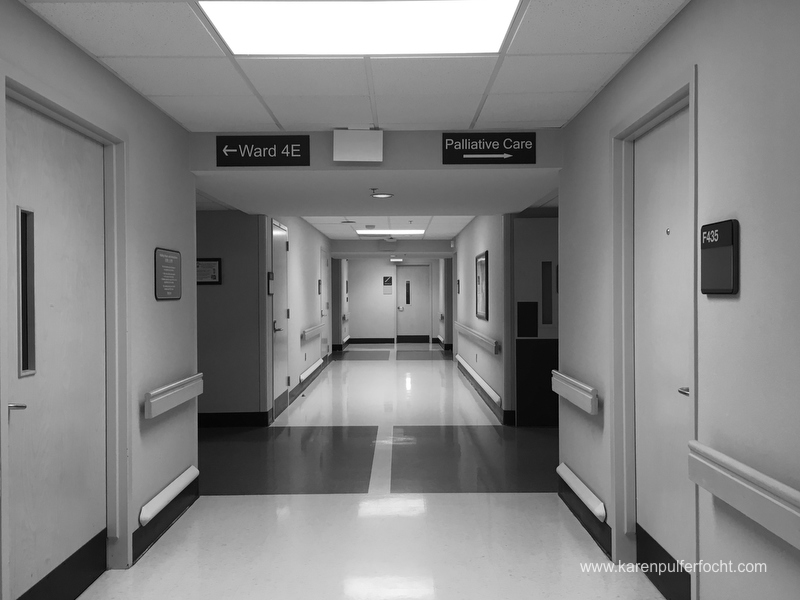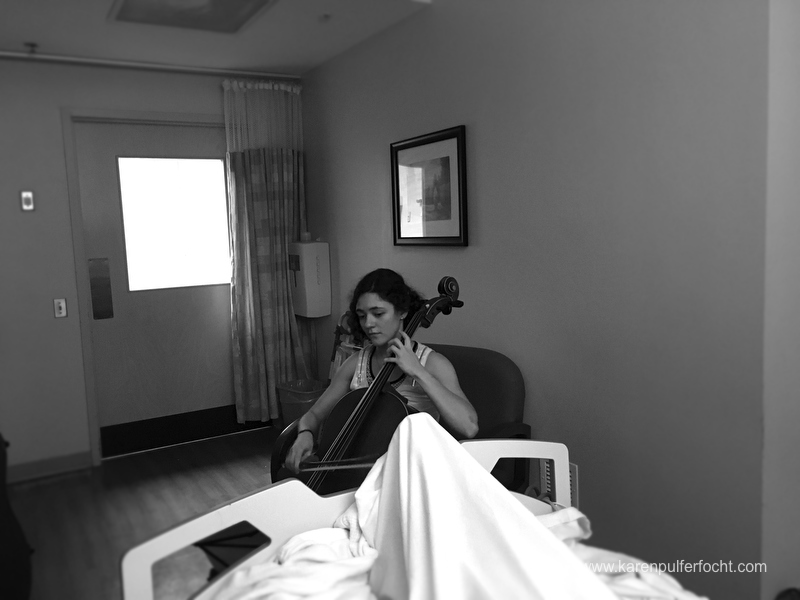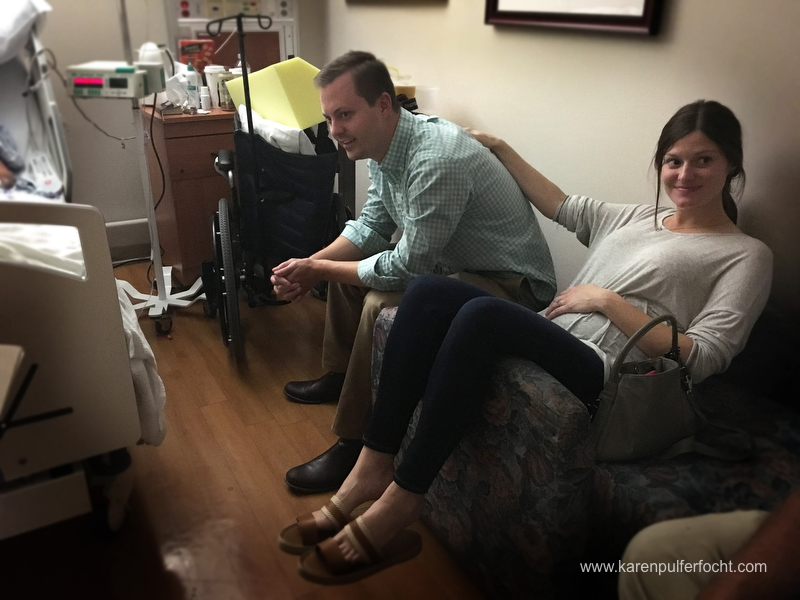 Ecclesiastes 3: For everything there is a season, and a time for every purpose under heaven.
October 28, 2016-
It is Friday night and while many people in Memphis are heading out to Halloween parties, musical and sports events, Bob is lying quietly in his hospital bed tonight. Family and friends once again surround him, even though he is not really communicating.
Live cello music is lulling him to sleep in his hospital room as he fights to keep his eyes open. Family friend, Antoinette Rodriguez, the sister if Bob's young friend Diego, plays him his favorite classical tunes as he drifts in and out of his slumber. Diego and Antoinette also played at Kathy's wedding and have made several visits to give Bob house concerts since he has been sick.
His son Mark and his wife Wendy sit off to his side watching him while he sleeps. Wendy's hand rests on her swollen belly that carries Bob's grandson, Bobby, who wiggles inside of her womb. Bob's family wanted him to have something to look forward to and they hope that Bob lives long enough to meet his namesake.
Bob recently said he wanted to see pictures of Mark as a child so he could remember what he looked like when he was so little.
This is the first time that I have visited Bob that he has been silent; ever I think. He did mumble that he thought the cello sounded beautiful.
Shortly before Bob got sick, he talked about having a series of house concerts at his home with classical music. He wanted to invite a small, intimate group about once a month. We missed the first concert, but I remember so vividly Bob talking about his idea and his enthusiasm for it. He loves fine things; fine food, fine clothes, fine cigars and fine music. He wanted it to be a formal thing. Recently he knocked out a wall in his house and created space for a music room.
While he lies there still in his hospital bed, the outside world is on the edge of their seats. The Cubs and the Indians are making history in the World Series; the winner is yet to be determined. The contentious election between Hillary Clinton and Donald Trump is heating up and only days away.
The days are growing shorter and fall is setting in.
The season of Bob's illness is changing too. He rests peacefully and unconcerned with worldly things. None of those things matter to him right now.
This week I have been trying to master the vintage Bessie Smith song, Nobody Knows You When You Are Down and Out on my ukulele.
In Bob's case that not true. Even though he is a bit down and out, every time I come to see Bob, he is surround by love and light and a lifetime of people who know and love him.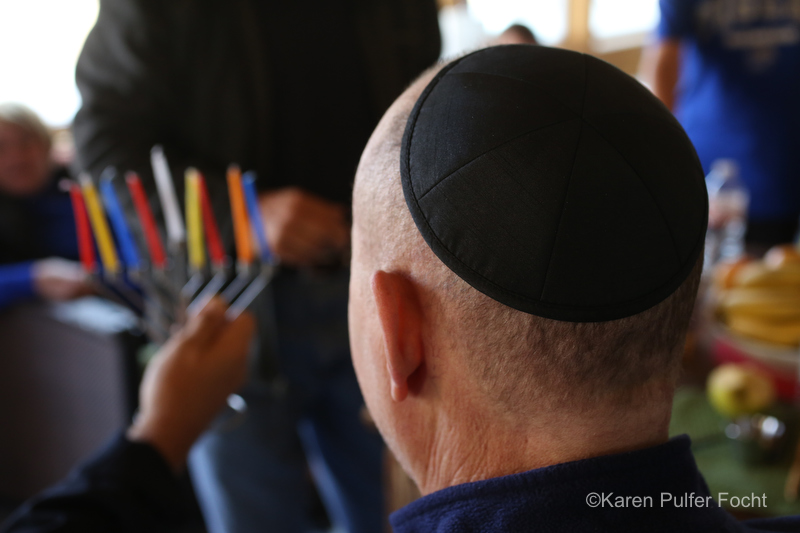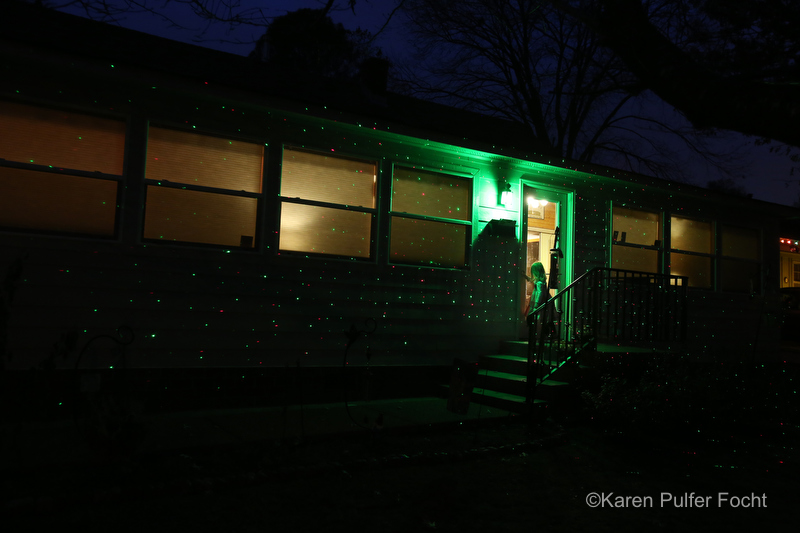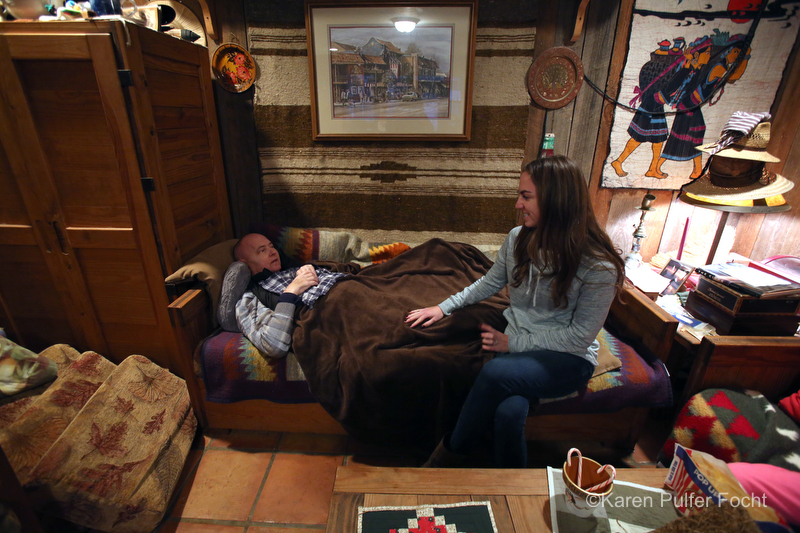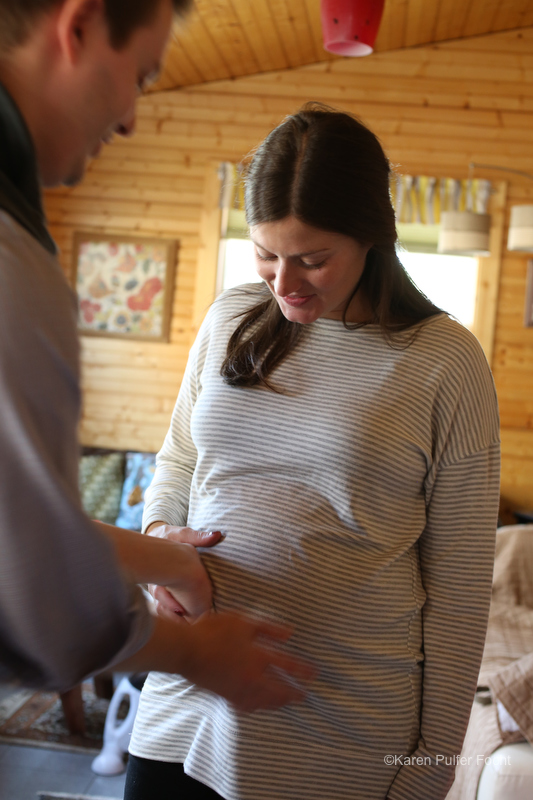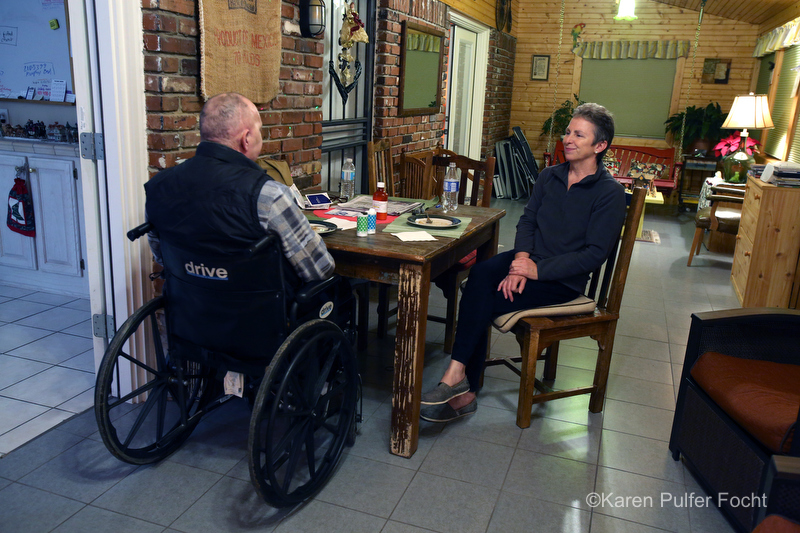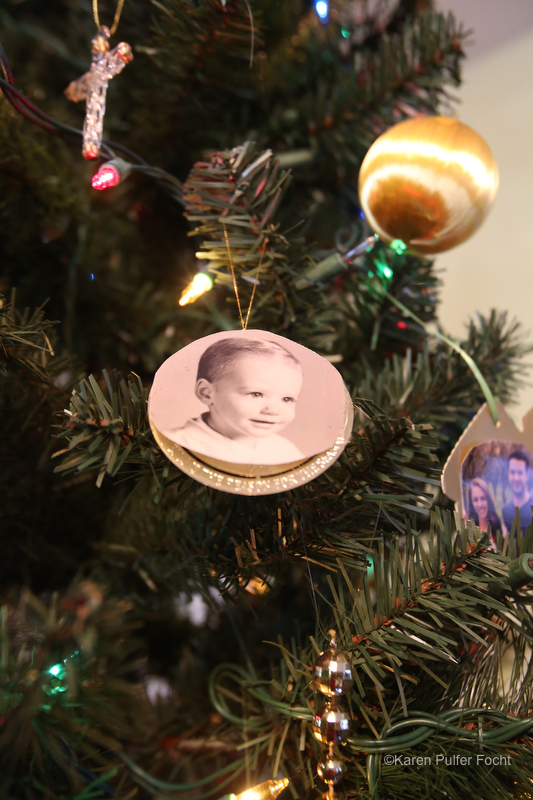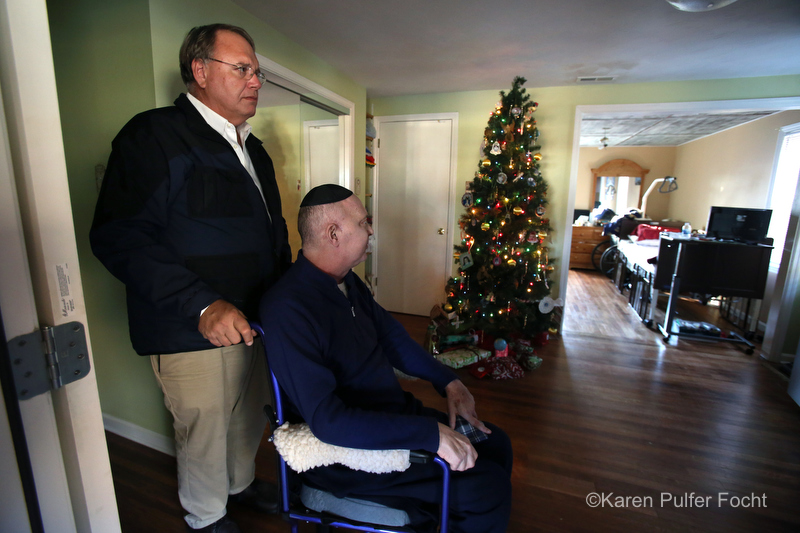 Dec. 23rd, 2016
It was a year ago this week that we found out Bob had a brain tumor.
We had been looking forward to being with them all on Christmas eve but those plans came to a screeching halt.
My son Louis had come back from a German church service with Bob and Ingrid and Lou had reported when he got home that Bob had been acting very strange. He couldn't pinpoint exactly what it was, but he had been saying random things and just acting differently.
Ingrid obviously felt the same way, as she took him to the hospital the next day and he got some testing done and they found his brain tumor.
I will never forget Bob's face the night we came to see him at the hospital while he was preparing to have immediate surgery the next day. Our friend who is always goofy and smiling was very serious as he pondered what was to come.
Here we are, one year later, so much has changed.
When we stopped by yesterday to see Bob he was wearing a yarmulke, he had some Jewish friends visiting his home and they were teaching him about Hanukkah.
Bob was much better than when I saw him in the hospital. He left there, he went to rehab, now he is back home. He is able to communicate well however his appetite is dim. Bob is not interested in eating much, he sleeps a lot and he is very weak. He is always either in a wheelchair now or in bed.
Wendy and Marky were there and her belly was popping out and is full of "baby bobby."
We watched some home movies, one that included the time Bob and Marky rode their bikes across the county, which was another reminder of how remarkable Bob is, in so many ways. This is the kind of experience he wanted with his son.
He has gotten an adorable bunny for his granddaughters to play with.
Ingrid says he needs to eat; she is concerned with the amount he is eating. He is still craving odd things to eat; one of the things Bob has been asking for is Chitterlings. So lord knows we are in the land of soul food. I am heading down to the Four Way Grill in South Memphis today to get him some!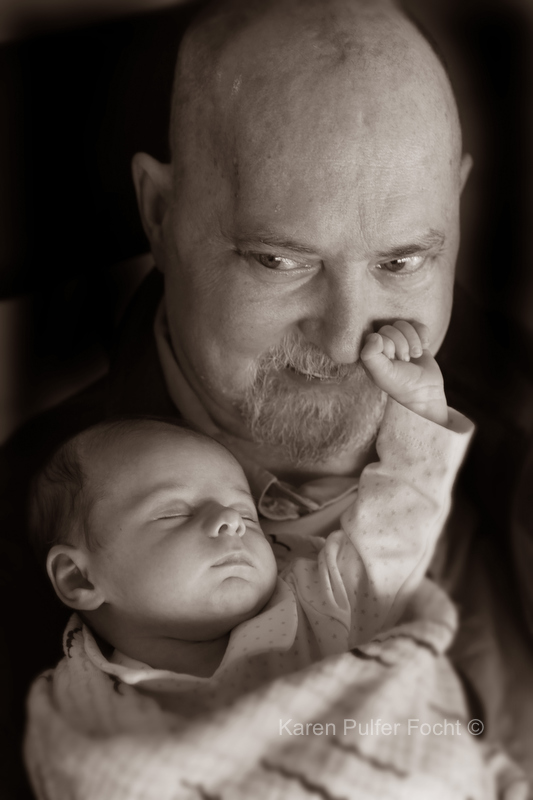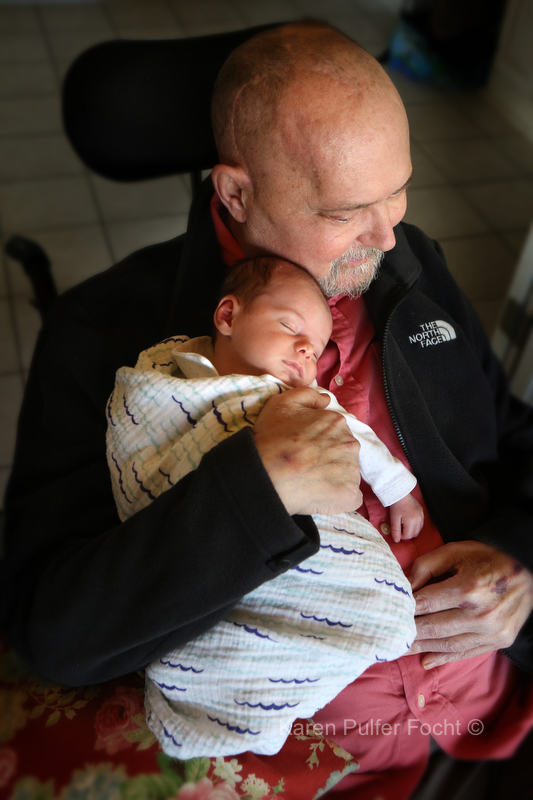 Feb. 26th, 2017-
WELCOME BABY BOBBY
A picture says a thousand words.
Bob beats the odds and lives long enough to meet his first grandson, who is his namesake.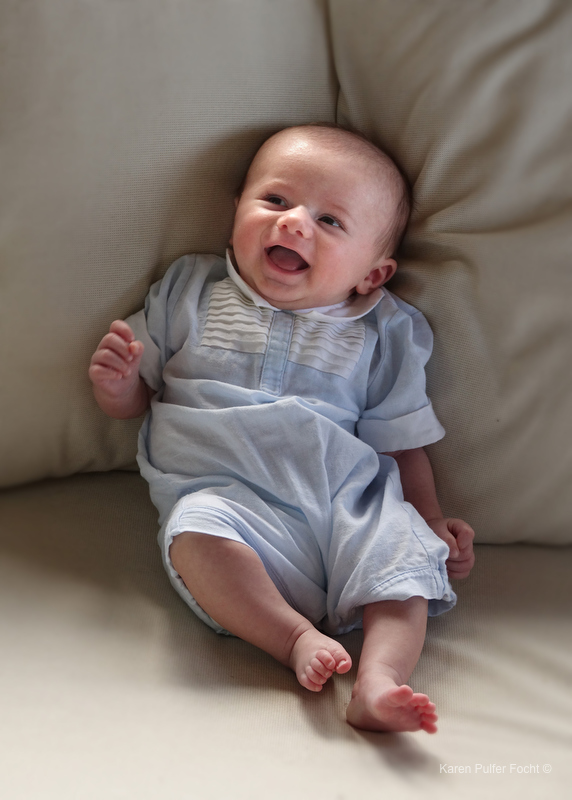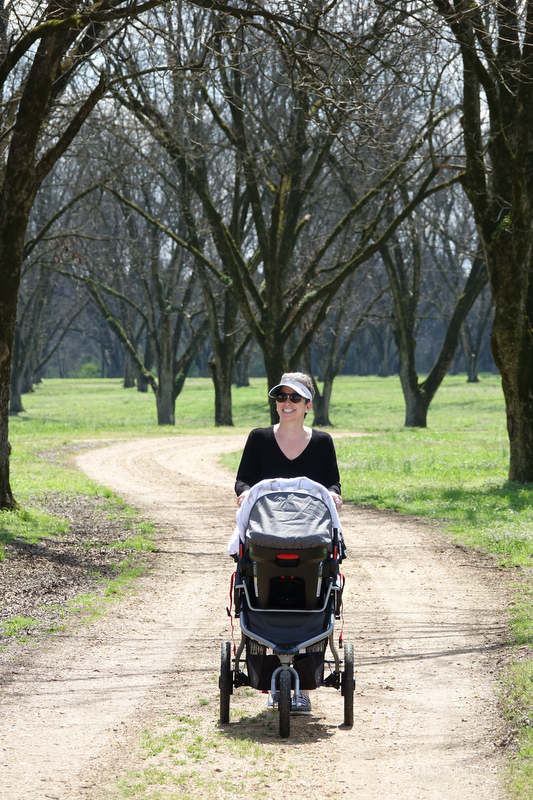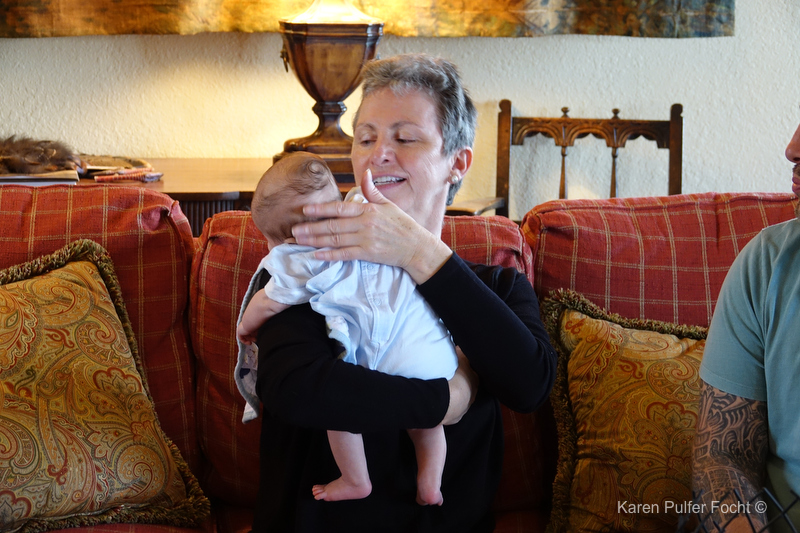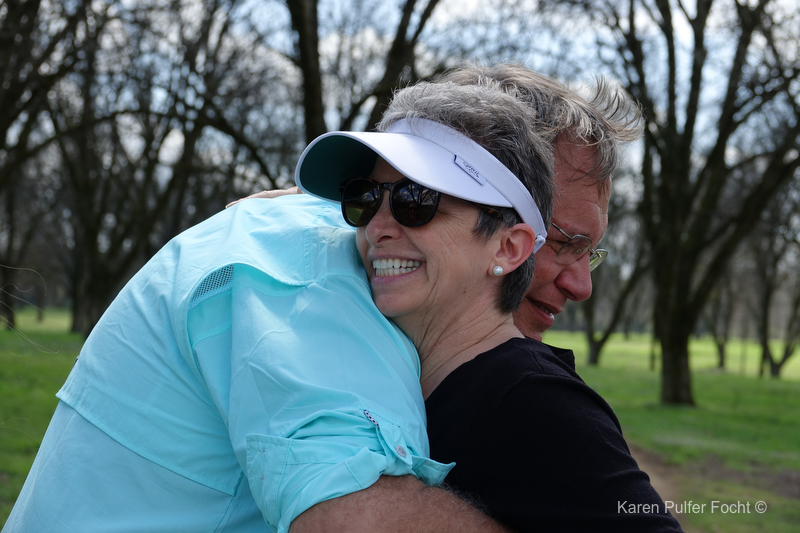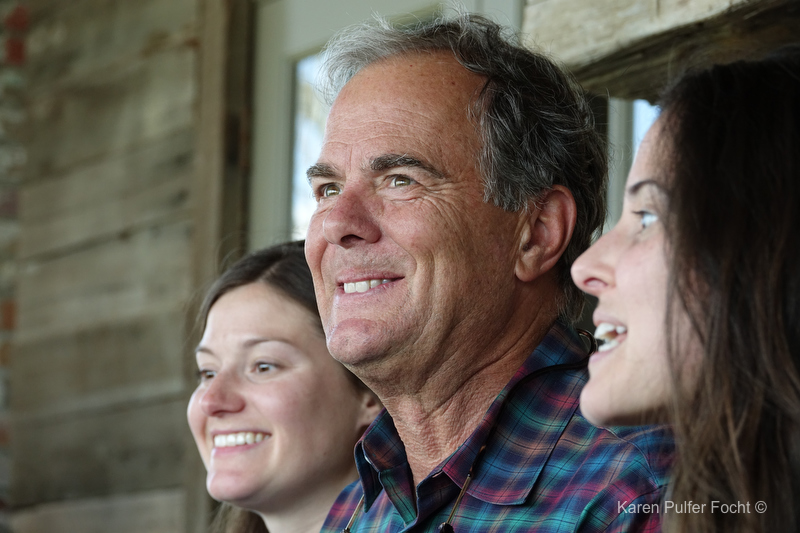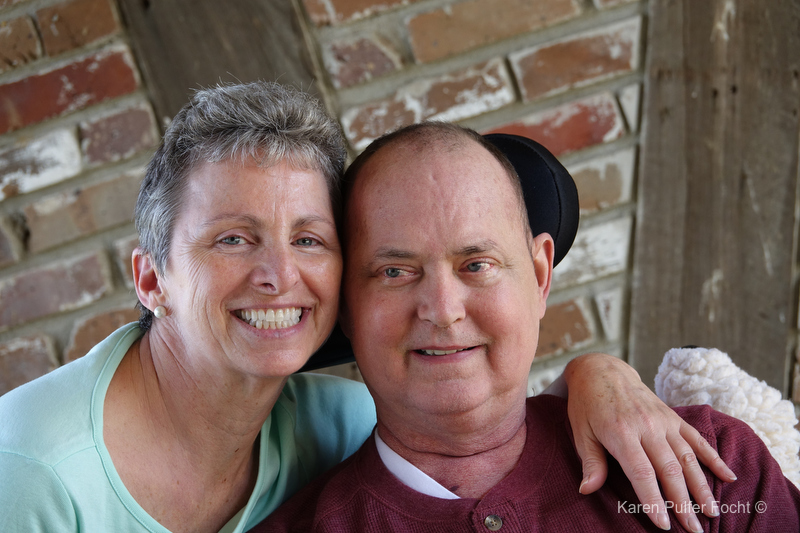 March 27th, 2017
Ingrid Celebrates Milestone Birthday
"Remember, man, you are dust and to dust you will return." Genesis 3:19
It is the season of lent.
We celebrated a milestone birthday for Ingrid this weekend; she turned 60. Her party was at the family farm of Mark's wife Wendy, in Como, Mississippi.
Bob's cigar buddy and family friend Yuday Purohit prepared an amazing feast of lamb, falafel and many other Middle Eastern delicacies. Yuday is planning on opening a restaurant soon in Memphis named Citron. He is Hindu and was born in Africa. Bob continues to be surrounded by international and diverse friends showering him with love and kindness.
For many Bob's illness is an opportunity to serve.
Ingrid looks as beautiful as ever. She is basking in being a grandmother and has decided to quit her job so that she has more time to be with Bob and her grandchildren.
The joy that children bring into our worlds is immeasurable.
Bob had an MRI last week and is somewhat stable. His tumor has shown no growth once again. His flesh is weak, he is wheelchair bound, however his spirit is still strong.
Once again I see expressions of faith and love carrying this family through.
The grandchildren climb into Bob's lap, oblivious to his wheelchair. They continue to bond in spite his limitations from the cancer. And what's more therapeutic for everyone than holding a baby? Baby Bobby is now two months old. He smiles and coos and he is passed around the crowd. He has become the center of attention as the family gets used to their new normal.
While Bob is stable, everyone is keenly aware that their days with Bob are numbered. It is a spiritual grace in a way.
April 3rd, 2017-
Everyone Loves A Baby Hippo-
Bob has decided to paint a baby hippo, Winnie, that was recently born at the Memphis Zoo. Bob is such a creative soul, I thought it was worth sharing. Ingrid asked me to bring him a picture of the hippo. You can see my blog post with video and photo gallery about the baby hippo, because after all, who doesn't love a baby hippo? Below is Bob's painting in progress.
5-30-17
LET THEM EAT CAKE-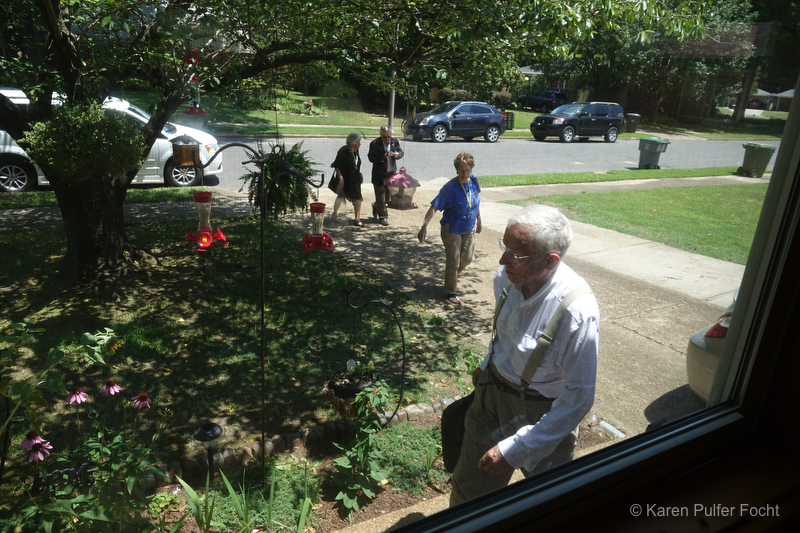 Harry Freeman, president of the Midtown Memphis Rotary Club, showed up at the Bolding's house with a gaggle of Rotarians this week to honor Bob with the Paul Harris Fellow medallion. He was also named Rotarian of the Year by the Midtown Rotary.
A Paul Harris Fellow- given for the "furtherance of a better understanding and friendly relations among peoples of the world."
Bob does not get out much these days. Its so nice to see him smile. Ingrid's sister Sigi and her husband Axel are visiting from Germany and were present for the honors.
Bob still has a blind side on his left, so he can't always see exactly what's going on. You can watch the video below and see for yourself as Bob breaks into a big smile when he realizes what is going on. Then he promptly wanted to know if they brought cake!
Baby Bobby Gets Baptized
June 18th 2017
"Lord you have been our dwelling place throughout all generations."
As you walk into Second Presbyterian Church, carved above the entryway is the Psalm 90:1- "Lord you have been our dwelling place throughout all generations." Today, Father's Day 2017, Baby Bobby Bolding, was baptized inside the church. He is the fourth generation in the Bolding family to be baptized at the church.
Bob has not been attending church regularly anymore; he has a variety of limitations. He has not lost his inner life by any means. His faith community frequently comes to visit him, pray with him and they read sacred word together at his home.
Ingrid made the extra effort to get Bob to the church this Father's Day, to see his namesake grandson be baptized. Following the baptism, the congregation sang Jesus Loves Me together.
Bobby's gown was large and flowing and he looked like a little prince. Mark was not sure he was on board with his son wearing such a long flowing gown, but Wendy assured him that if it was okay for Prince George to wear a gown, it was okay for Baby Bobby Bolding too. The baptism was followed by a beautiful gathering at Wendy's parents home in East Memphis nearby. Mark lead the prayer before we ate, giving thanks that he was able to spend his firstever Father's Day with his own father, something he did not take for granted.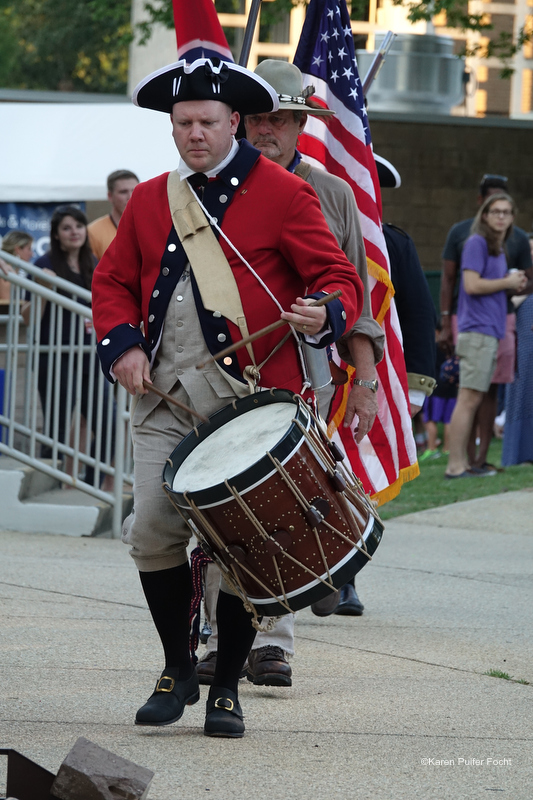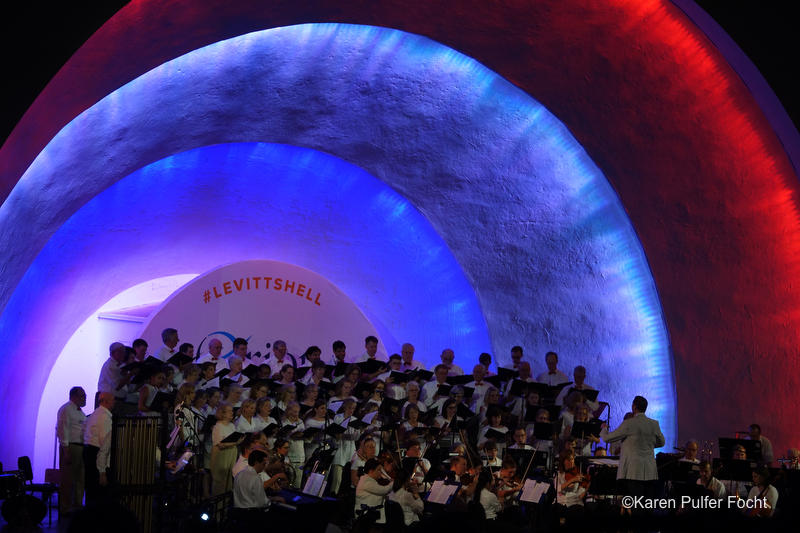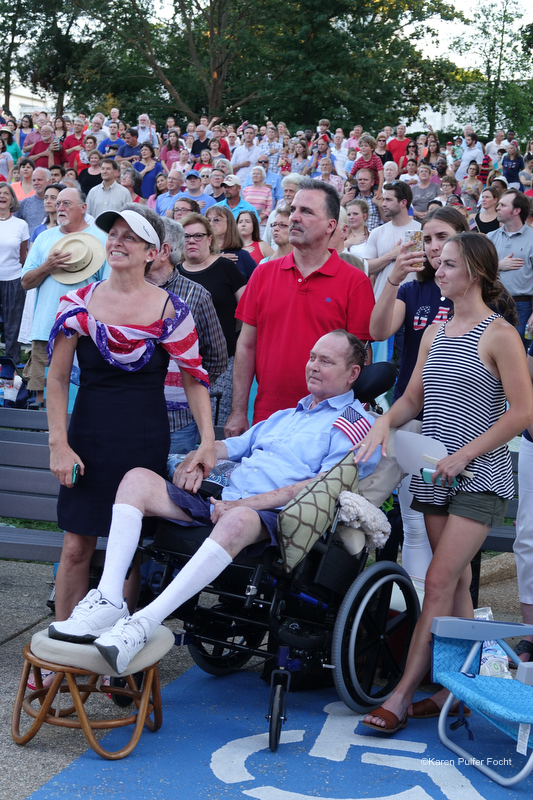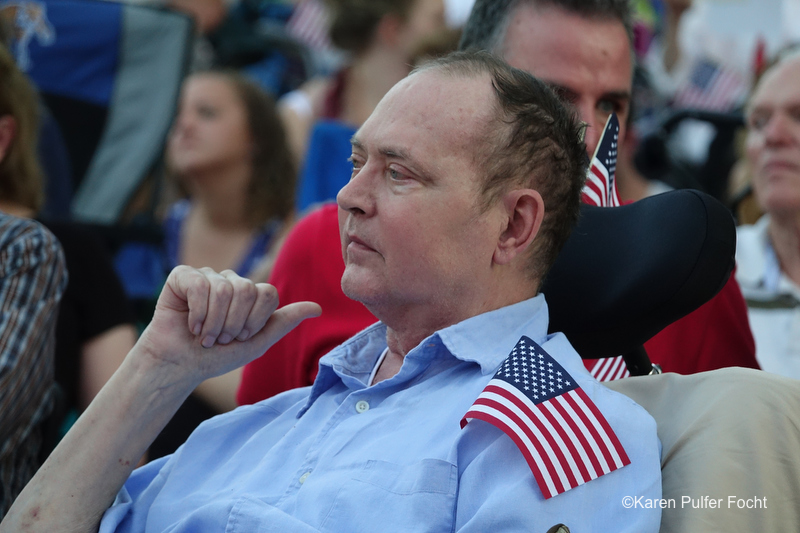 "He shall wipe away every tear from their eyes" -Revelation 21:4
Bob, an Army veteran, quietly listens to patriotic music with a flag in his pocket. The band is playing the Star Spangled Banner at the Levitt Shell in Memphis as part of the holiday music over the weekend. Ingrid, wearing a scarf designed like a flag, sits at his side.
Ingrid emigrated from Germany and is now an American citizen. I remember when Ingrid became a citizen and how proud she was. They are both very proud Americans. Many proud Americans attended the Patriotic Pops concert, and they were touched by the music that was put on by Second Presbyterian Church, the Bolding family church.
Bob is beating the odds since his diagnosis of Glioblastoma, a terminal and very aggressive brain tumor, about a year and a half ago. Doctors removed most of the cancerous tumor and so far it has not yet returned. He has been treated at the VA hospital here in Memphis and has always talks about how much he loves the hospital and about what a great job they have done. They even made him an ambassador recently.
Ingrid's family is visiting and Ingrid was anxious to show them around. Bob still hasn't been getting out much; so coming to the Shell was a real treat for him. This was one of the things we used to do with them often. Bob and Ingrid have always taken advantage of the many opportunities to hear free music in our city. The Levitt Shell, in Overton Park, is always a great place to just meet up with friends and family with a blanket and a picnic at the last minute.
This particular night, Bob gets a front row seat in the handicap section and watches from his wheelchair. The Boldings live a bit more deeply now, not taking anything for granted, squeezing the most from each moment that they have with each other. At one point in the show, Bob tugged on Ingrid, pulled her down and kissed her; they paused, looked at each other for a minute and then went back to watching the concert. As the music played, Bobs eyes watered, Ingrid reached over and wiped his eyes with her star spangled scarf.
Bob's 62nd Birthday~
We recently celebrated Bob's 62nd birthday.
Things are stable with Bob and his cancer. He will not be getting better, but he appears not to be getting worse. Everyone understands there could be something going on that is undetected, but in general his cancer is being held at bay.
The big news this summer is Bob's daughter Kathy announced she is pregnant and going to have a baby girl.
We had a rough start to Bob's birthday. Ingrid and Mark tried to get him up out of bed and into his new wheel chair from the VA. With him sitting in it, the chair collapsed and fell apart. Bob got a large gash through his thin skin that bled badly.
Folks came running to lift Bob back into bed. Mark reflected on how dangerous this scenario would have been if Ingrid had been alone when Bob fell. He worries about both of them.
Ingrid cried while being comforted by her sister, Sigi who was here from Germany with her daughter Hannah.
Hannah, who is now in college in Germany studying to be an oncologist, wrapped Bob's injured arm. The cancer she has witnessed first hand, within her family, has inspired her studies.
We all came together to celebrate Bob's special day. His friends and family gathered around his bed, longtime friend Mark Bagley played his guitar while we all sang Beatles songs and other favorites that everyone knew. Bob lay in bed nibbling on a cob of corn, with a slight smile on his face.
I miss Bob's smile. He used to have a grin that I will never forget. I don't see it anymore. He still smiles on occasion, but his smile is different. It is less mischievous that it used to be. Sometimes I like to think back about Bob, how he used to be, how he used to smile, how he used to talk. At times I miss the way he'd say something outrageous that would challenge me to think.
Everyone sang and listened to old recordings of Bob singing songs he wrote.
He is so quiet now, he is weak and he tires very easily. He can no longer stand on his own. He sits very still and silent at times as he endures terrible pain.
Our family gave him a red velvet smoking jacket that we saw one night while shopping. Bob has always loved to dress the part of what ever he was doing. We thought of him immediately. He still enjoys a cigar on a rare occasion.
As always, the many friends and family that love Bob surround him.
NOV 26th, 2017-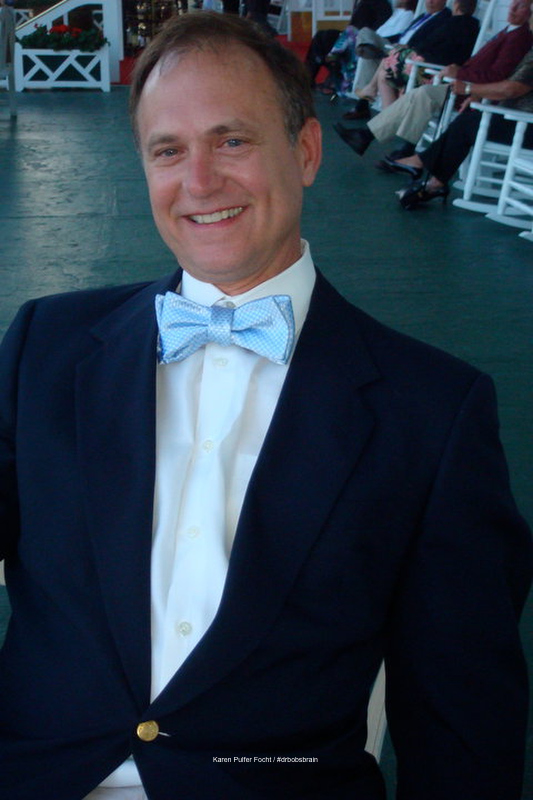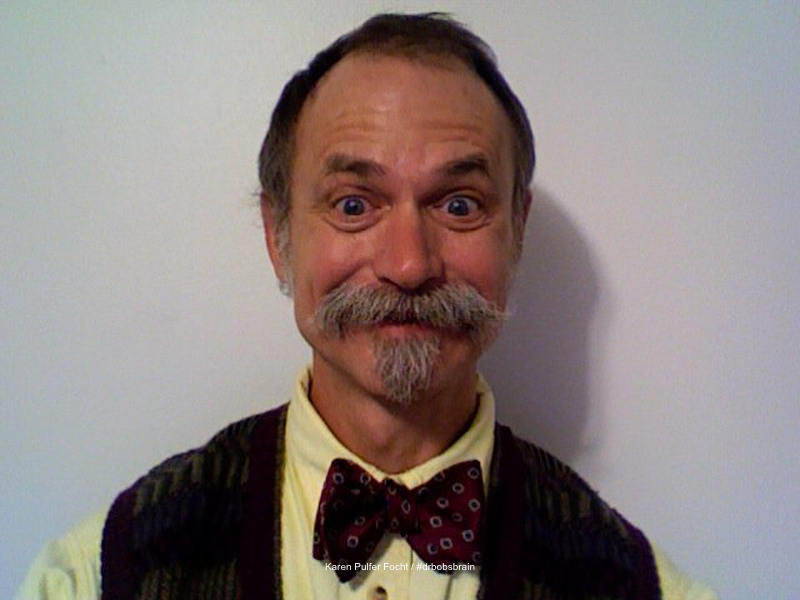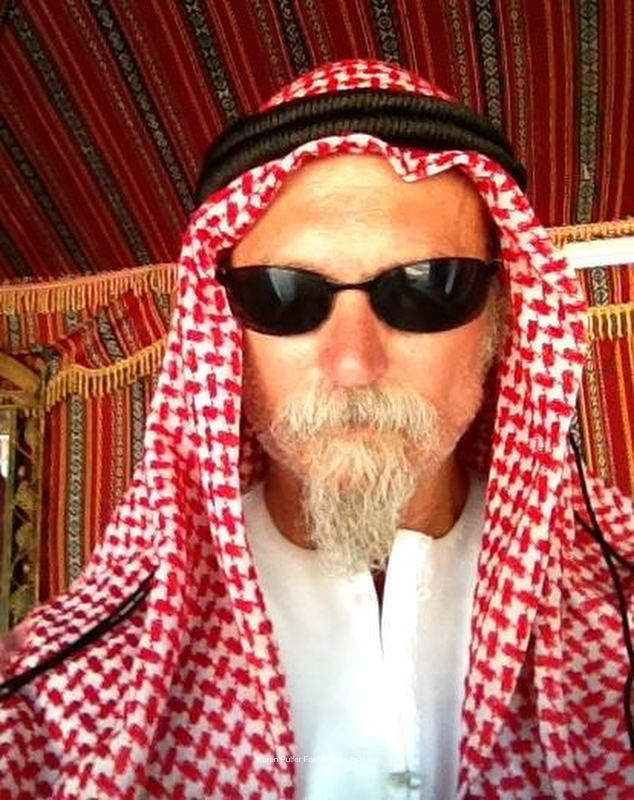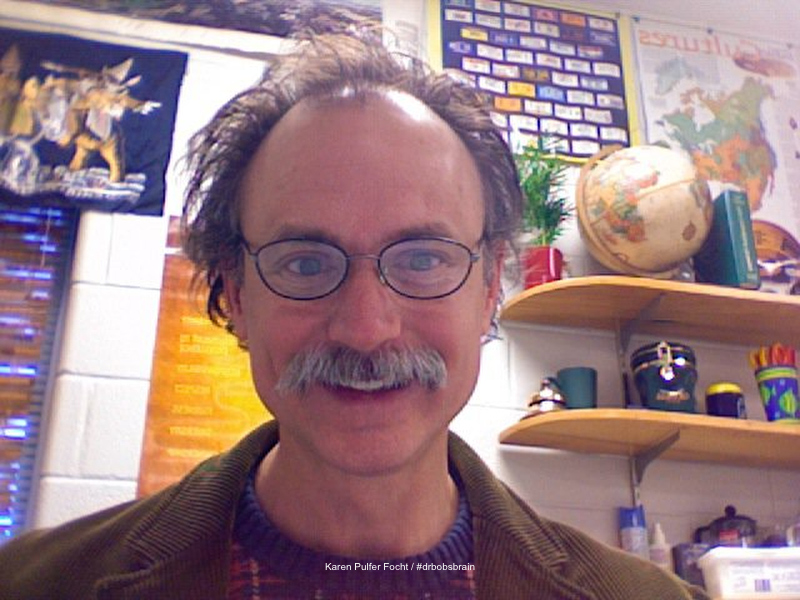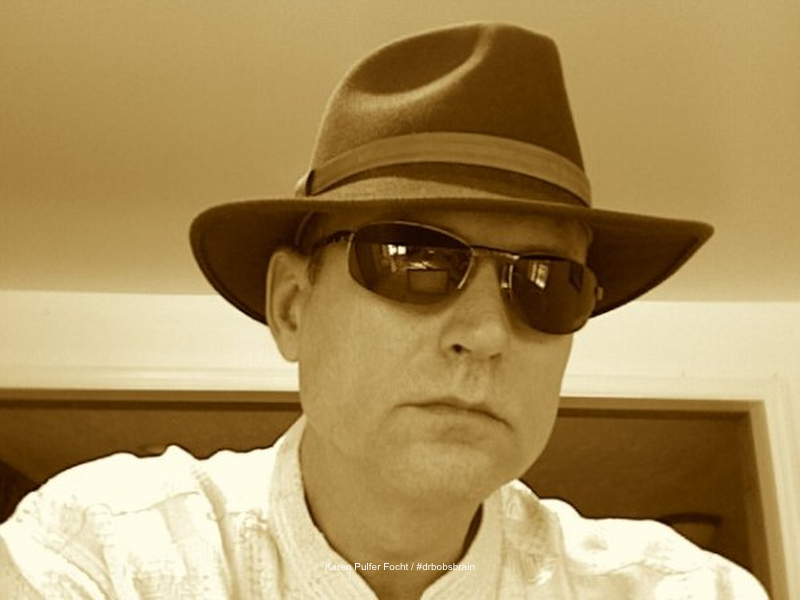 Give Thanks in All Circumstances
"Pray without ceasing. Give thanks in every circumstance" 1 Thessalonians 5:17-18
It is Thanksgiving weekend, 2017. I give thanks Bob is still with us. Sometimes it is hard to give thanks in all circumstances. Our faith can challenge us.
On a recent visit to Ingrid and Bob's we found Bob and Ingrid alone. It has been a long time since we have had a quiet, one on one, visit with them.
Bob is stable, very quiet and often in a lot of pain. Ingrid feeds him and sits by his side when he is awake. Guests still come by but it is not the busy hive of activity it once was. We brought them dinner. I brought soup and salad. Ingrid always asks for my salads. Bob had a great appetite and ate a good amount. That made us all happy. The soup really tasted good to him, Ingrid said.
As we talked, Ingrid reminded us that even when Bob's eyes are closed and he isn't speaking much, that he often is still listening. It is important for visitors to remember that when they are there. Perhaps being mindful of what they say and maybe in what they shouldn't say too.
We talked about many things including Lou's new job with a local Congressman, Rep. David Kustoff. Ingird and Bob are both so proud of Lou as if he is their own son. They have helped him in many ways along his journey, they enjoy watching his personal growth. Bob didn't say much but on occasion would offer a softly spoken word of wisdom. His old self really came out when we talked about Elli Rose wanting to go into special education. He talked about what a great education program University of Memphis has, and with bright eyes and a whisper of a voice he reminded her that that is what he studied education.
I think I have mentioned before that one of the things I have always loved about Bob is his humor and his ability to change up his looks more often than anyone else I know. Well his change in appearance and his smiles are more rare these days and so are his jokes. We did get a few smiles.
I went back though some of his old pictures, mused and giggled. I am sharing them here with you in this photo gallery.
Wonder Woman Helps People
December 19, 2017
It was two years ago this week that we realized something was wrong with Bob. The holidays were days away when the family learned he had a terminal brain tumor. We could have only hoped that Bob would be here two years later.
As Christmas approaches we all have been concerned. Bob has been having trouble breathing. Buffy said he was struggling to get oxygen. Bob's good friend Mark Bagley heard the news and drove from Virginia. Ingrid said Bob was too weak for company Sunday. But then good news, he started to feel a bit better. So we came Monday and brought soup.
Once again Bob was blessed by love and grace. His son-in-law Martin is a nurse. I am told Martin sat by Bob a good part of the weekend and suctioned some of the phlegm from his chest. Bob was starting to rest more comfortably.
When we stopped by we did not expect much of a visit. We mostly wanted to support Ingrid. But Buffy was there with the little girls.
Little Adelyn climbed into bed with Bob, patted him and bounced around on his body. He slept through most of it. Sleep is how Bob escapes from his pain. She stroked his head and talked about how she wanted to be Wonder Woman because Wonder Woman helped people.
Bob started to stir, his eyes opened. Buffy gave him some medicine and tried to get him to drink a smoothie. He could hardly pull the fluid through the straw. Mark Bagley showed up with some Popsicles. Adelyn and Bob enjoyed Popsicles together. We introduced Bob to my daughter's new boyfriend Jackson. Bob looked up at him and said to him " I was once good looking like you." He spoke to Jackson and told him to take good care of "my girl" referring to Elli Rose. Then he looked at me and said, "he knows I mean it by the way I looked at him." He became very conversational.
We were in the room, Buffy brought the puppy in and Bob really enjoyed that. He still loves to see his family and his friends and have little girls and puppies on his lap and to eat an occasional sweet treat. Perhaps the distraction helps ease the pain, if for only a little while.
Ingrid said he is doing even better today.
Dec. 24th, 2017 SLEEP IN HEAVENLY PEACE
Dec 23rd 2017-
Hospice-
Bob has been put on hospice care. That is a big shift. Bob gets weaker by the day.
But there has been another shift too. Bob is very alert, very conversational; he remains very engaged when people are there. Most of all he is smiling again. He has smiled more in the last week than I have seen him smile in two years. It could be a rally, which is not uncommon as one nears death. But no one can really predict when it will be Bob's time.
There have been many moving moments in the last week, however I have to say I was moved most personally when we arrived on Christmas Eve to find one of Bob's best childhood friends, David Poley, reading to him from the bible. David read to Bob about the birth of Christ. He read to Bob about Mary being told by the angels not to be afraid. He read about how she would be the highly favored one to bring God into the world. Bob had his eyes closed the whole time, but he would nod on occasion and confirm that he understood the gospel.
Many people had a feeling this holiday, that this could be one of the last Christmas spent with Bob. No one really knows. We have understood we are on borrowed time for two years now. It was two years ago on Christmas Eve that Bob was having brain surgery.
Ingrid in particular stays positive and in the moment, she is always hoping for the best, always hoping for another day with Bob. Her care for him has become enormous, however it never over shadows her love and desire to care for him. He is for the most part bedridden and she rarely leave his side.
Buffy in particular wanted to make happy memories this Christmas, so she surprised her parents and her daughters with a visit from Santa on Christmas Eve. The Bolding siblings and their spouses came by with extended family, all to come and wish Ingrid and Bob a Merry Christmas. Her daughter Mia was in the kitchen making cookies and she had made blankets that she wanted to deliver to the homeless that she had seen near her father's house. There were glimpses of normalcy as the little girls spent their time rolling on the floor with their new puppy and shying away from the man in the big red suit with toys. The sweetest rocking horse sits under the Christmas tree that is covered with angles. Ingrid moved the tree so that Bob could see it from his bed.
When Kathy came, everyone had to touch her protruding little belly so they could feel the little baby inside as she wiggled. This little baby will be another of Bob's grandchildren. The minute I touched Kathy's stomach I could feel the baby moving around. It made me think back to scripture that David was reading Bob earlier about Mary visiting her cousin and the baby leaping in the her womb. "When Elizabeth heard Mary's greeting, the baby leaped in her womb, and Elizabeth was filled with the Holy Spirit." Luke 1:41
If there has ever been anyone filled with the Holy Spirit it would be Katherine.
Bob and Ingrid also lost a good neighborhood friend over the holidays, Celeste. She passed away suddenly. Her son, Marc Meredith and husband Jon came by on Christmas Eve too. Ingrid took a time to console them at Bob's bedside.
From his bed Bob smiled and greeted his guests as his energy allowed.
When Bob and I had a private moment the other day, he asked me, "can you imagine how hard it is to have all of your friends here and you are in so much pain and there is nothing anyone can do about it?" Occasionally he stares into space and says nothing.
The hospice people say his body is shutting down.
The many times I sang Christmas carols this year, the line Sleep in Heavenly Peace, made me well up with tears. Someday Bob will be able to leave his earthly body and all that pain behind and sleep in heavenly peace.
Jan 31st 2018-
Dancing Girls and Horseback Riding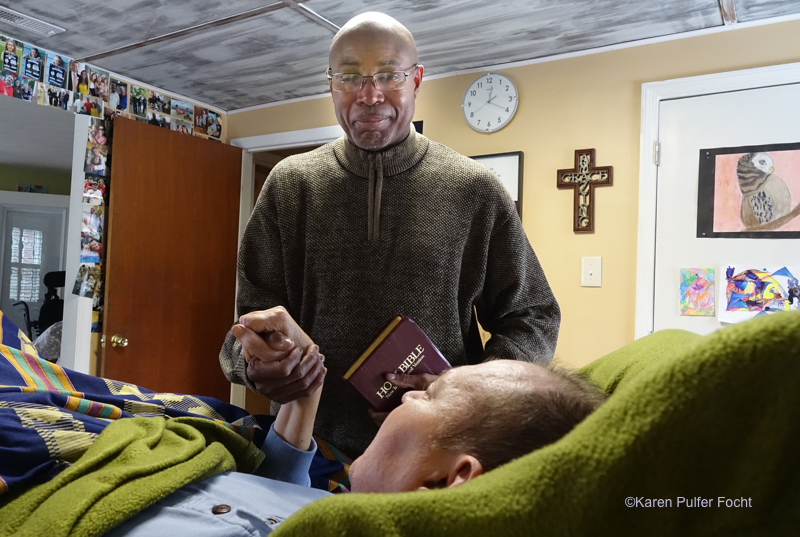 Imagination: "the ability of the mind to be creative or resourceful."
The Boldings were blessed to have Bob through the holiday season; there were some doubts at times that he would make it through.
It is so nice having Kathy's husband Martin in the family; he is a nurse. The time he spent clearing Bob's lungs as really helped Bob breathe easier.
His childhood friend Mark Bagley came back again on a one way ticket and he helps as he is able. He is a really good and dedicated friend.
The kids are also so dedicated to Bob, it is really wonderful to watch. He asks to have Buffy's puppy come over, so Zeus spends a lot of time at the house. Baby Bobby turned one this month.
I think that I have written before that Bob once told me he is a simple man and that he wants a simple life. Even in the end that holds true. He is comforted by the simple things; a soothing touch, a child on his lap, a puppy at his side, the understanding that only a lifelong close friend can bring and the word of God spoken or sung to him each day.
Hospice has been coming in and praying with Bob and working on pain management and helping Ingrid grasp the inevitable.
Bob continues to slips between realities. He has been hallucinating about dancing girls and he goes horseback riding a great deal too. As I have said many times, Bob has a good brain, a really good brain and he does not like to be out of control. He'd rather tolerate the pain, than to have a foggy brain. So they are trying to find the balance.
In spite of Bob's pain, which is still at very high levels, he continues to feel thankful for every day he is still alive.
" Teach me your ways, O Lord. In your kindness remember me, because of your goodness, O LORD." PS25
Charlotte Haaga Is Born! March 27th, 2018
"Heaven
I'm in heaven
And my heart beats
So that I can hardly speak
And I seem to find
That happiness I seek
When we're out together
Swinging cheek to cheek"- Cheek to Cheek is a song written by Irving Berlin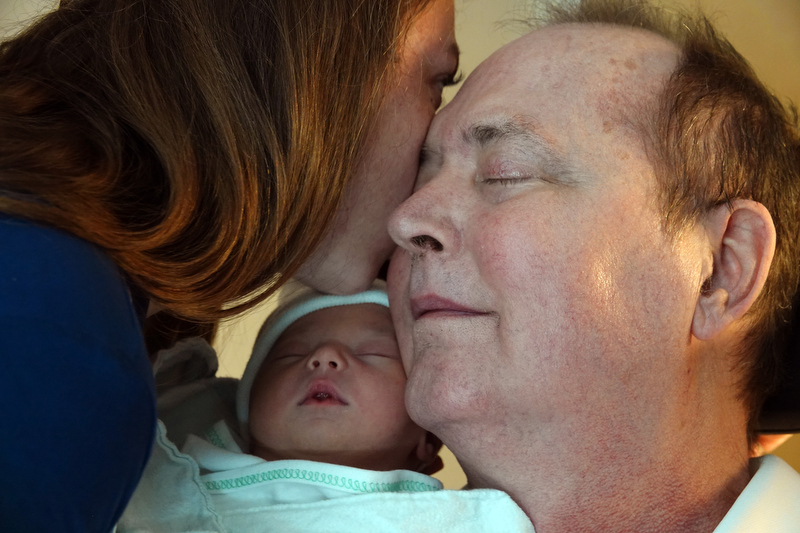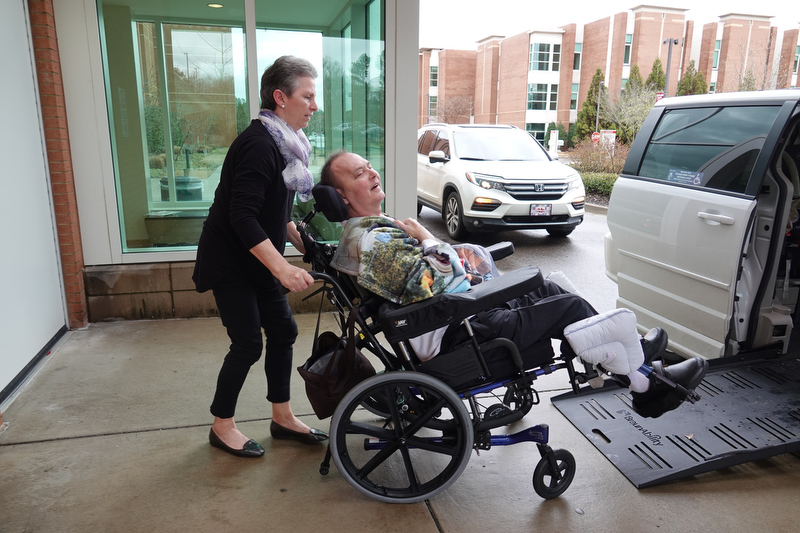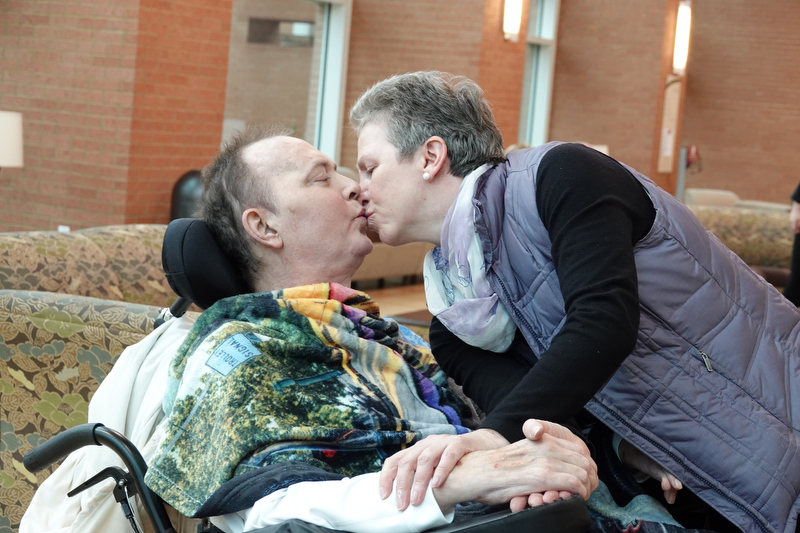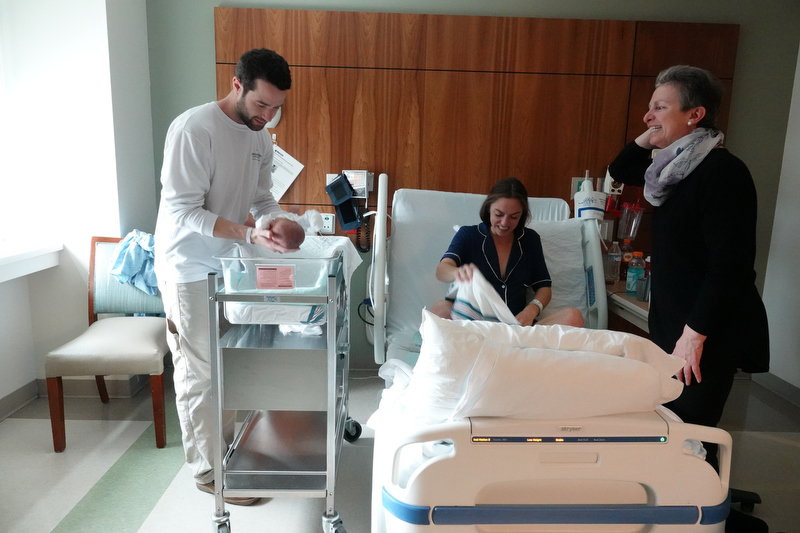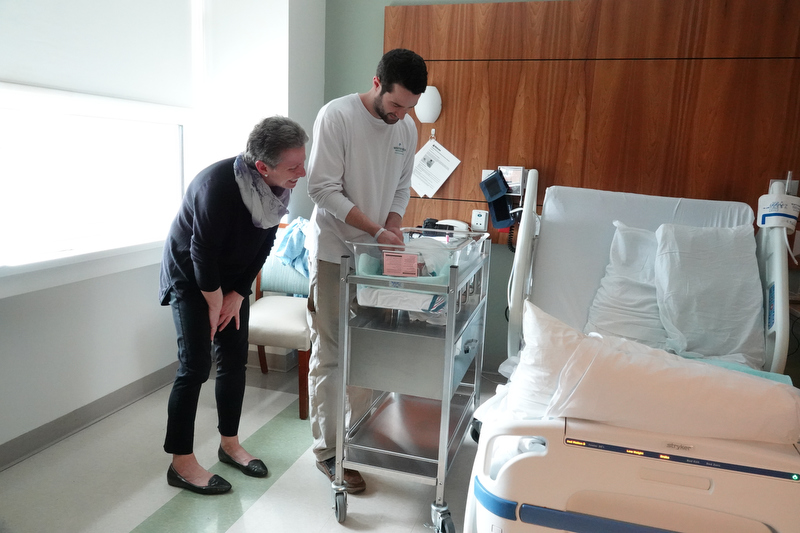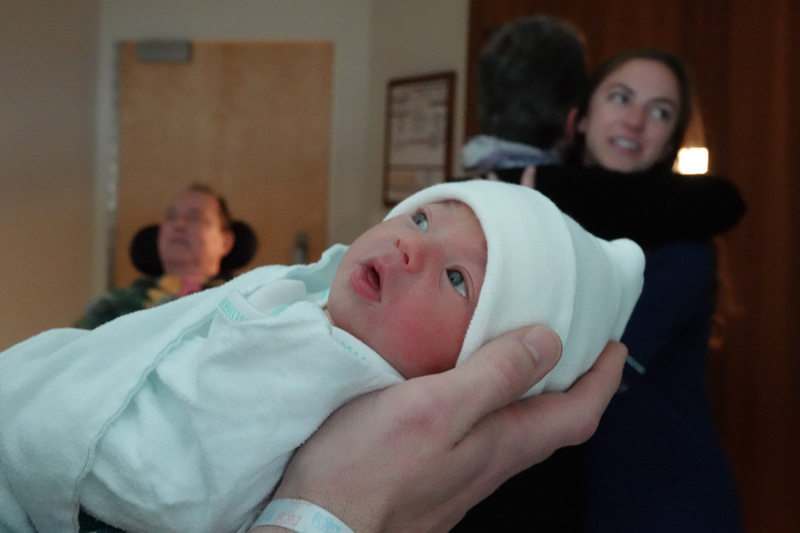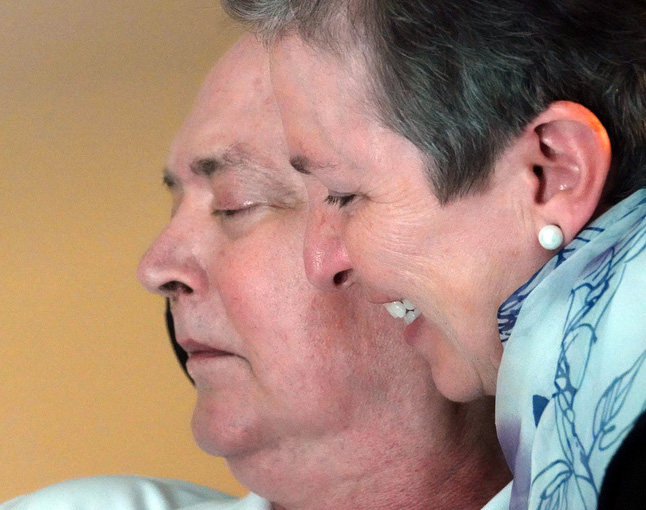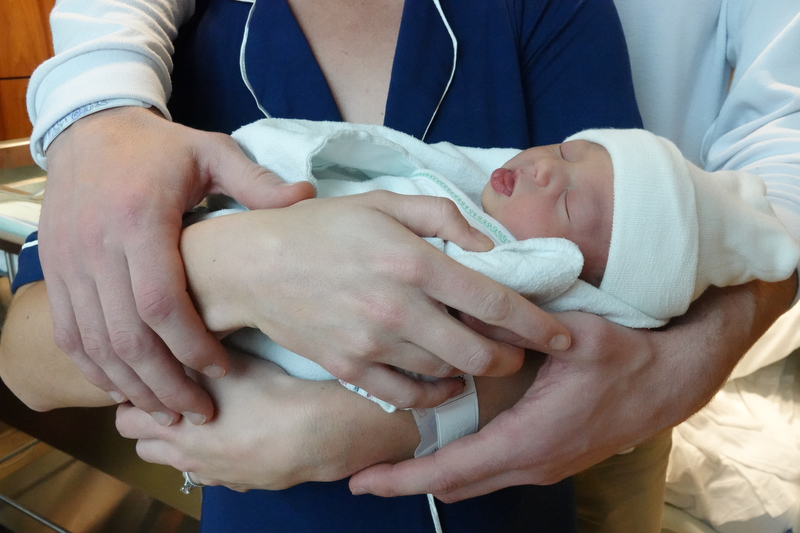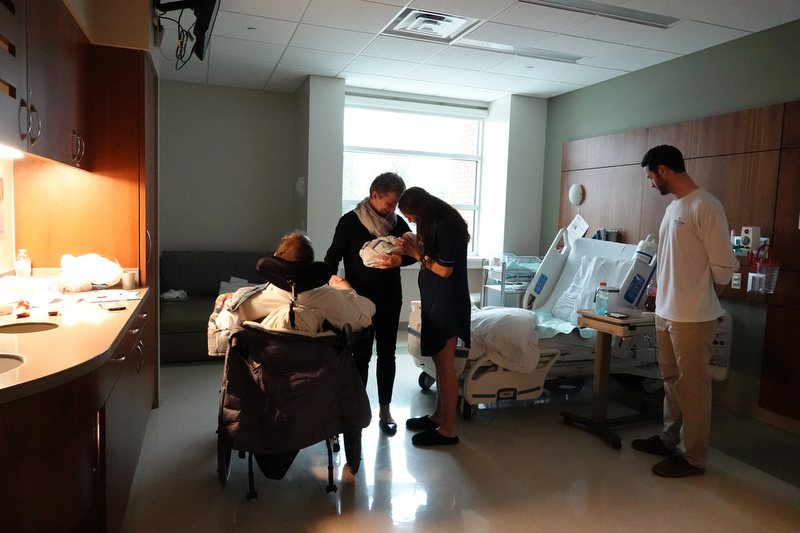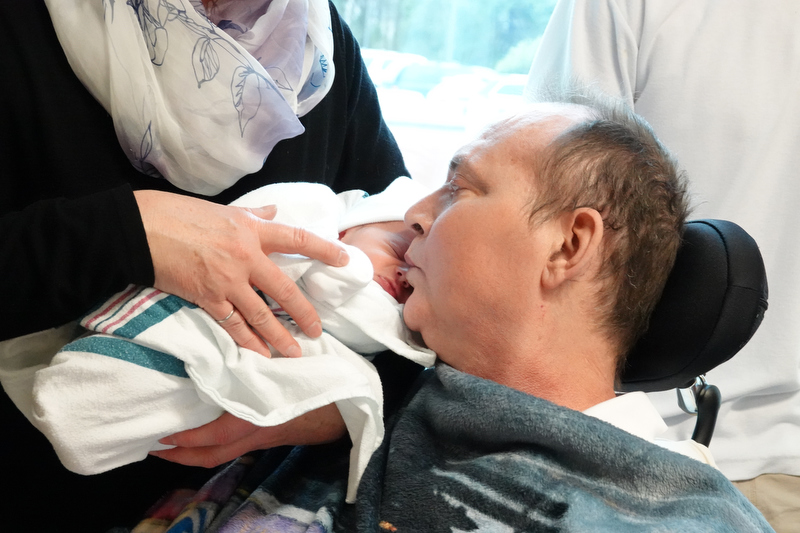 Bob doesn't get out much. Last time I visited I brought him a comfort cross to hold in his hands. It is soft wood in the shape of a cross with rounded edges. He was looking out the window of the front room at home, no leaves were on the trees. He said that the days were running together. Bob said "I don't know if it is my brain, but I don't know what time of year it is."
Hospice comes and goes, giving him baths, checking his vitals. He is slowing down.
Everyone loves to set goals for Bob. The latest goal was for Bob to get to hold his newest grandchild, Kathy's baby Charlotte. Well, when the special day came this week, Ingrid made a point to get Bob out of the house and over to the hospital to see the baby shortly after she was born.
In the lobby of the hospital, Bob asked Ingrid for a "bussi" in German. He is comforted by her kisses and I have noticed him asking her for kisses often; so sweet.
Ingrid had to help direct Bob when it came to holding and seeing baby Charlotte. He really enjoyed being cheek to cheek with her and they sat together for a good while cheek to cheek.
Bob's attitude always astounds me. The last thing I said to Bob this week was at the hospital, I said, "well that was a good day, wasn't it?" and Bob replied "Everyday is a good day."
Be sure to watch the video. Ingrid greets baby Charlotte in German; Ingrid asks Bob to smile if he can feel the baby on his cheek.